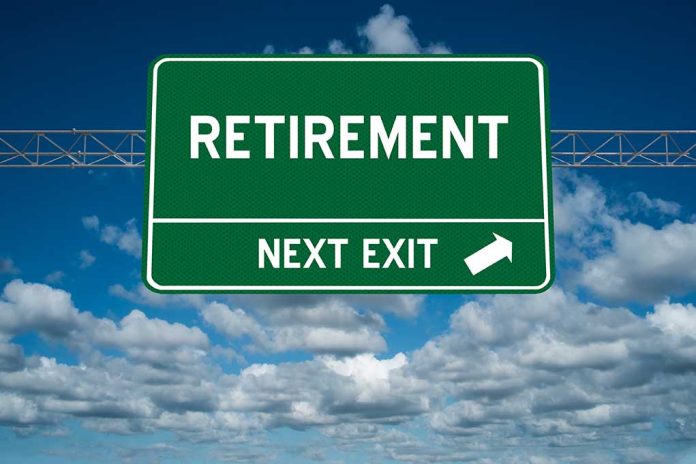 (RepublicanReport.org) – Under the system of checks and balances set out under the US Constitution, the judiciary is supposed to be an apolitical institution. Part of the courts' role is to look impartially at the laws and executive actions that emerge from the other branches of government and decide whether they're compatible with existing laws and constitutional provisions.
However, if you want a job as a judge on the US Supreme Court, the only way to get it is through a presidential appointment. Therefore, despite the best efforts of the Constitution's framers, the nation's highest court has become a somewhat politicized institution. Now, with President Joe Biden in office for the foreseeable future, Democrats want to pounce on the opportunity to cement a liberal seat on the bench for years to come.
Is Breyer Going to Go?
Stephen G. Breyer has been on the Supreme Court bench since 1994 when President Bill Clinton nominated him. Now 82, Breyer has had a distinguished legal career by any standard, and some people are starting to wonder whether he intends to retire soon. With that in mind, some liberal commentators have been openly encouraging him to step down so a younger left-wing judge might replace him. Should he make that call before the end of 2024, Joe Biden will most likely get to pick his replacement.
Breyer may be a Democratic appointee, but he doesn't seem willing to sacrifice his job to help the party. In a CNN interview released on Thursday, July 15, Breyer said he hasn't decided when he will step down from the Supreme Court. He also shared that he likes the position of senior liberal on the SCOTUS bench and that the two most important factors for him in any decision around retirement would be his "health" and "the court."
Justice Stephen Breyer has not decided when he will retire and is especially gratified with his new role as the senior liberal on the bench, he told @JoanBiskupic in an exclusive interview.https://t.co/IpZTDN6w0Y pic.twitter.com/XXDG3f7qbv

— New Day (@NewDay) July 15, 2021
Why Is It Such a Big Deal?
Much to the disdain of liberal voters and leaders, Donald Trump appointed three justices to the bench during his presidency: Amy Coney Barrett, Brett Kavanaugh, and Neil M. Gorsuch. President George H.W. Bush appointed two of the current justices, and George W. Bush picked one, so Conservatives currently enjoy a 6-3 majority on the bench. If Breyer is still around when Joe Biden leaves the White House, there's an excellent chance that the balance could end up at 7-2. As an aside, if the GOP wins control of the Senate in 2022, it will be challenging for Liberals to get their nomination approved by a conservative senate.
So, it shouldn't be surprising that Liberals are prepared to try just about anything to get Breyer to retire. However, the decision ultimately rests with him.
Copyright 2021, RepublicanReport.org