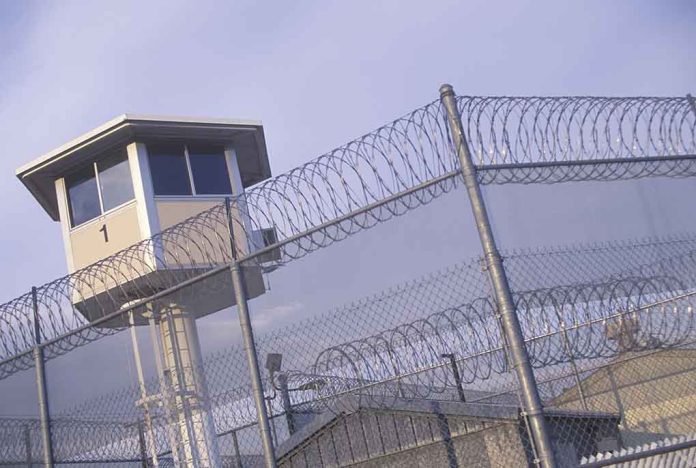 (RepublicanReport.org) – Julian Assange is among the most controversial figures in modern history. WikiLeaks, the website he founded, reportedly exposed sensitive government information and intelligence. Unsurprisingly, this got him in trouble; he's currently in a British jail, and US authorities are seeking to have him extradited. Despite these circumstances, Assange has just tied the knot.
On Wednesday, March 23, with just four guests in attendance, Assange married his partner Stella Moris in Belmarsh Prison. The pair met in 2011, while Moris was working on Assange's legal team, and began dating in 2015. Assange was living in the protection of the Ecuadorian Embassy in London for their entire relationship during which time, the couple had two children together. He left in 2019 to transfer to a British jail. All together, Assange had spent seven years in the embassy.
Today #JulianAssange will marry #StellaMoris at Belmarsh Prison in London.#Stella and #Julian began their relationship in 2015 when she was one of his lawyers. They now have two sons, Gabriel, 4, and Max, 2 while Julian has another son, Daniel, 33, from his previous marriage. 🧵 pic.twitter.com/iPN1E0xuyo

— The Human Exploring Society (@HumanExploring) March 23, 2022
Assange's kilt and Moris' wedding dress were made by Vivienne Westwood, a UK fashion designer who campaigned for Assange. Westwood praised Assange's freedom-fighting efforts in a message.
Authorities in the United States are still working to get Assange extradited. Earlier this month, he was denied permission to appeal an extradition decision against him in the British Supreme Court.
Do you think Julian Assange should go to prison in the United States? Or were his supposed crimes for the benefit of the people?
Copyright 2022, RepublicanReport.org