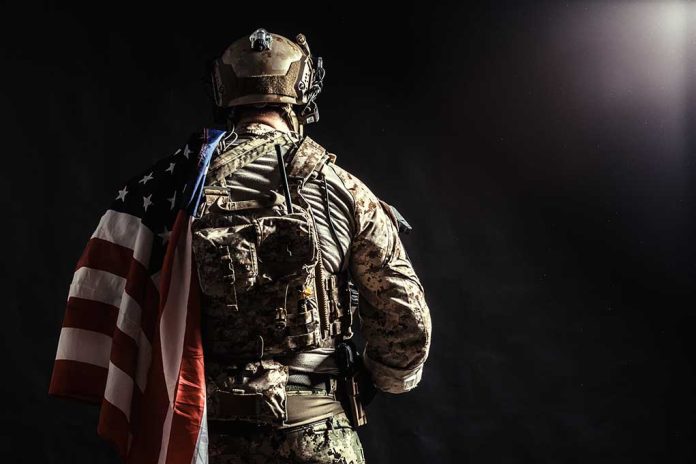 (RepublicanReport.org) – Last month, Lt. Col. Matthew Lohmeier was relieved of his duties with the US Space Force after he appeared on The Steve Gruber Show to complain about the "fundamentally incompatible" narratives prevalent in the force. He talked about what he termed "Marxism," including the promotion of the 1619 Project, a New York Times publication on race relations closely related to critical race theory (CRT).
Some Conservatives were annoyed by his firing because they viewed Lohmeier's statements as important and accurate. Now, it appears those people are about to see some poetic justice. Lt. Gen. Stephen Whiting, the military leader who fired Lohmeier, now has credibility issues stemming from some trouble with the military court system back in 2019.
In 2018, Whiting oversaw the military prosecution of an Air Force engineer on three counts of rape. On Tuesday, June 29, the Washington Examiner reported on a legal opinion on the trial written by Judge W. Shane Cohen in 2019. Cohen slammed Whiting's performance while heading up the trial, essentially saying Whiting had denied the defendant due process. It had come to light that the defendant in the case was the victim of a setup.
Lt. Gen. Stephen Whiting, was harshly criticized several years ago by a military judge in an unprecedented order for violating the constitutional rights of a serviceman https://t.co/QPNS8M6H1D

— Newsmax (@newsmax) June 29, 2021
Not only was the defendant's constitutional rights possibly violated, but this case could have resulted in a lifetime prison sentence for the defendant. This kind of incompetence at such a high level in the military should come as a shock, but nothing is surprising anymore when it comes to the supporters of Marxism.
Copyright 2021, RepublicanReport.org