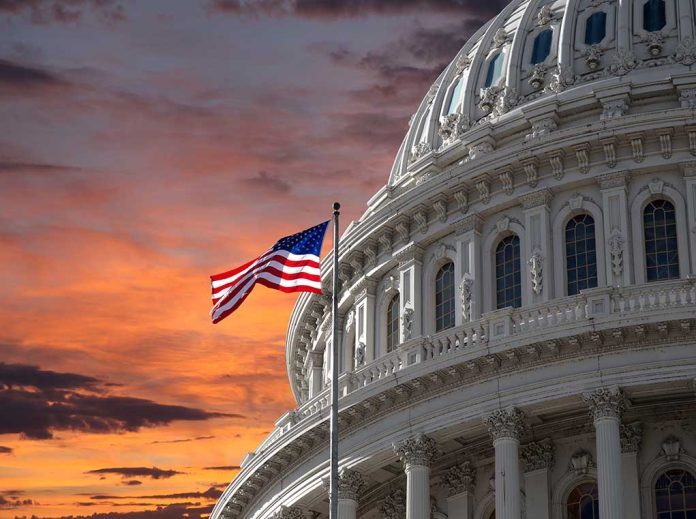 (RepublicanReport.org) – The January 6 Capitol riot continues to cause political division in Washington, DC. While everyone seems to agree that it was a dark day for the United States, many Democrats appear determined to paint it as one of the worst atrocities to ever befall our nation. However, the available evidence up to now has not aligned with this narrative, and Americans now have yet another piece of this less-than-incriminating content.
On Tuesday, September 21, federal prosecutors were forced to make public a series of surveillance tapes from the Capitol from that day. The government lawyers had resisted the release, maintaining that allowing the public to see the footage would present a security risk. However, a judge rejected this argument, stating members of the public had a right to view the evidence for themselves. The tapes are now on the internet for all to see.
One of the clips shows an assortment of protesters milling about in the building, which can be seen in the video below. In this particular segment, there's no evidence of violence or unrest.
Whatever this is, it is not anything close to a coup or insurrection.pic.twitter.com/rI8Or41Q6H

— Cernovich (@Cernovich) September 22, 2021
The judge noted that video from inside the Capitol is already available from other sources, such as cell phone footage captured by protesters themselves. The government has also released video footage from January 6. This move indicates that the real reason the Biden administration wanted to keep a lid on this footage was not security-related but to support his party's "insurrection" narrative.
Copyright 2021, RepublicanReport.org