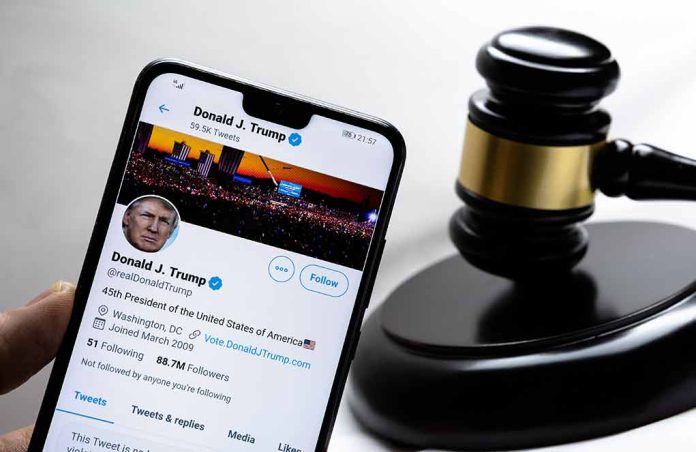 (RepublicanReport.org) – A judge just ruled against former President Donald Trump and numerous codefendants, determining that they had, indeed, engaged in fraudulent activities to increase the worth of their numerous limited liability corporations (LLCs). The MAGA leader told his followers on Truth Social that the judge was "deranged" and working under the corrupt bidding of New York Attorney General Letitia James.
New York Judge Arthur Engoron made his ruling on Tuesday, September 26, ordering some defendants to pay fines and declaring that the LLCs owned by all of them, including Trump and his two eldest sons, Donald Jr. and Eric, would be dissolved. The judge also assigned retired judge Barbara S. Jones to stay on, until another court order says otherwise, as an independent monitor of the Trump Organization.
Trump dismissed the ruling as just more baseless actions on Democrats' part to derail his political comeback. He said Engoron was way off on all accounts, using the value of Mar-a-Lago as an example. The former president stated that the judge put the property's value at $18 million when it was possibly worth 100 times that. He has accused the prosecutors in all cases that have moved forward against him of being involved in an elaborate witch hunt, which he insists is part of a plot to keep him from running against Democratic frontrunner, President Joe Biden, in 2024.
Eric Trump also expressed his frustrations on social media, telling users on X, the platform once known as Twitter, that Mar-a-Lago was likely worth closer to $1 billion. He called Engoron's ruling "corrupted and coordinated."
Forbes states numerous appraisals have likely led to the confusion, but the city of Palm Beach's official assessment puts the property's actual market value at $37 million. The property has increased steadily in value over the past few years, jumping from $26 million in 2020 to $27 million in 2021, and to $31 million in 2022. Still, the numbers are a far cry from the judge's.
Copyright 2023, RepublicanReport.org