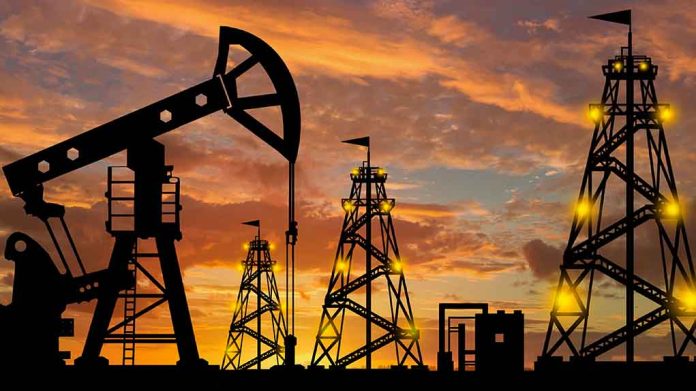 Injunction FILED – Judge Makes Swift Decision!
(RepublicanReport.org) – Since the beginning of President Joe Biden's time in the White House, he has incurred criticism over his energy policy time and again. In an effort to combat climate issues, the Biden administration has attempted to push greener initiatives, much to the dismay of many Republicans. There's been an ongoing back and forth in the courts over oil and gas leases — and one judge just filed a new injunction against a Biden order only a day after an appeals court tossed his previous ruling.
On Wednesday, August 17, a federal appeals court removed a previous judicial order preventing the Biden Administration from pausing the sales of new oil and gas leases on federal lands and waters. The ruling cleared the way for the president's executive order, signed at the beginning of last year, to go into effect. The appeal judge reasoned that US District Judge Terry Doughty had not been sufficiently clear in his logic when he disallowed the order from taking effect.
Did you fall for the announcement that Biden was opening up oil lease sales in the Gulf this week? 🙄

"Biden's pause on federal oil and gas leases is back in effect after an appellate court ruling threw out an injunction against the administration."
https://t.co/PpMWEu5zFt

— DottieSilentNoMore (@DottieFincham) August 18, 2022
Doughty initially ruled against the president following a lawsuit by a number of GOP-led states. Just a day after the ruling from the appeals judge, Doughty issued another injunction — this one permanent — which prevents the government from implementing its pause in 13 states. This new injunction differs from the temporary ruling which impacted all states, and Doughty reportedly clarified the language previously deemed unsatisfactory by the appeals judge.
Amid this development, we may be seeing a shift in the Biden Administration's attitude toward fossil fuels. The Inflation Reduction Act contains provisions that may allow for more new oil and gas production in the United States going forward.
Copyright 2022, RepublicanReport.org