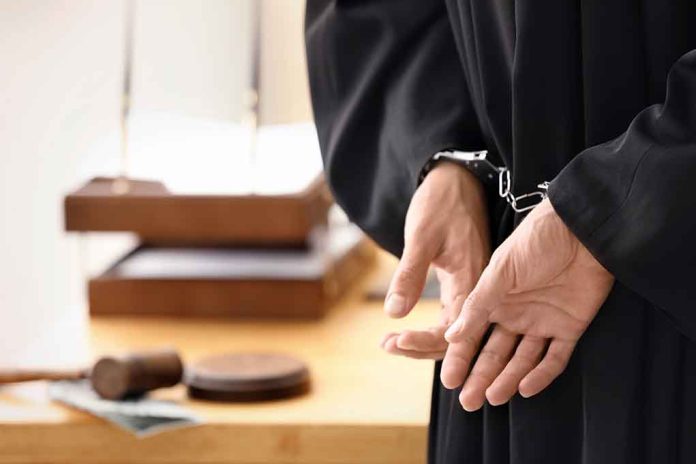 (RepublicanReport.org) – Immigration has been our most consistent policy problem in the United States since President Joe Biden came to power. Biden and his officials have done everything possible to make life easier for immigrants, documented or otherwise. But, unfortunately, now, it appears this tendency may exist among members of the judiciary as well.
Newton District Court Judge Shelley Joseph may face prosecution over her decision to block an Immigration and Customs Enforcement (ICE) official from arresting an illegal immigrant in 2018. The judge had applied for the case to be thrown out based on her judicial immunity from prosecution. However, a federal appeals court ruled it did not have the authority, on this basis, to overrule the decision of the district court that chose to pursue the prosecution of Judge Joseph. As a result, a grand jury will have to make the decision as to whether she stands trial.
Massachusetts Judge Shelley Joseph cannot yet escape charges that she helped an undocumented immigrant evade ICE custody, as the 1st Circuit ruled today that she will have to wait until after a trial to appeal. pic.twitter.com/jQV0p77H1x

— Chris Villani (@ChrisVillani44) February 28, 2022
Court documents show federal agents attempted to arrest a defendant in Joseph's courtroom after the individual tried to escape the scene. Her courtroom deputy, Wesley MacGregor, may also face charges arising from the incident.
This issue initially came before the courts during the tenure of US Attorney Andrew Lelling, a Trump-era appointee. Rachael Rollins, who replaced Lelling during the Biden administration, previously sued the Trump administration to try to limit immigration arrests near court complexes.
Copyright 2022, RepublicanReport.org