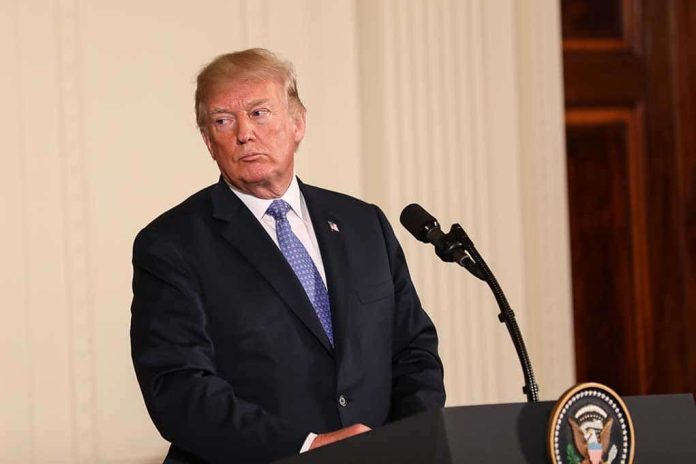 (RepublicanReport.org) – Not many people pursued the claims of election fraud made by former President Donald Trump to the fullest extent possible, and those who did have paid heavy prices. One good example is MyPillow CEO Mike Lindell, whose business interests took a hit when retailers stopped stocking his products. More recently, Trump lawyer Rudy Giuliani looked on as the FBI raided his office and apartment in New York City.
Alan Dershowitz: Raid On Rudy Giuliani's Home Makes America Look Like A Banana Republichttps://t.co/QFQRy7wkFB

— Jack Posobiec 🇺🇸 (@JackPosobiec) May 4, 2021
Unfortunately, the pain keeps coming for those loyal to the former president. This time, it's attorneys Lin Wood and Sidney Powell, along with five other lawyers who are suffering. On Monday, July 12, Linda Parker, a judge with the US District Court in Michigan's Eastern District, rejected the request of the seven lawyers to have footage of their sanctions hearing made public. The lawyers are potentially being sanctioned for election lawsuits in Michigan, where they challenged the validity of the 2020 election results.  The lawyers wanted the footage released because they hoped to clear up any mischaracterizations related to the sanction proceedings.  The footage was initially live streamed but later removed per rules.
Parker cited concerns about misinformation in her judgment. She also noted that 13,000 people viewed the live stream of the proceedings, which is a number far in excess of what would have been possible at a traditional hearing.
So, if that many people have already seen the footage, why would there be a problem with allowing more to see it? Is there a hidden detail in there that the courts don't want people to see?
Copyright 2021, RepublicanReport.org