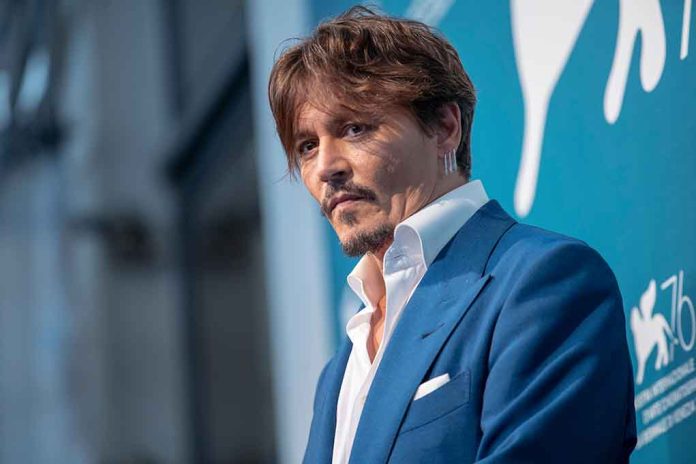 Johnny Depp Could LOSE Trial?! – Expert Weighs In
(RepublicanReport.org) – Media outlets around the world have been laser-focused on the court proceedings involving Hollywood stars Johnny Depp and Amber Heard in recent weeks. Depp filed a defamation suit against Heard, his ex-wife, in relation to a newspaper article she wrote implying he was physically abusive toward her. Despite public opinion largely shifting to favor Depp as the trial has progressed, at least one expert says the "Pirates of the Caribbean" star may leave the courtroom empty-handed.
On Thursday, May 12, Fox News Digital published a report on the case featuring an interview with George Freeman, a First Amendment lawyer and the director of the Media Law Resource Center. Freeman noted the heavy burden of proof lies on Depp in this case. In order to secure the settlement he's seeking, the star must prove his ex-wife made statements she knew were false when she made them, and the falsehoods damaged his reputation.
Freeman noted the burden of proof is more demanding than normal in this case because Depp is a public figure.
Johnny Depp may lose defamation case even if Amber Heard flops on the stand, legal experts say https://t.co/wXTxpeiov9

— Fox News (@FoxNews) May 12, 2022
Both Depp and Heard have provided shocking testimony about the state of affairs during their marriage. Heard has stated Depp was physically, emotionally, and sexually abusive toward her, going into detail about how the actor allegedly sexually assaulted her with a bottle on one occasion. Depp has disputed much of Heard's testimony, alleging she was the abusive party in the relationship. He claimed she threw a vodka bottle at him during one argument, severing his fingertip.
The trial resumed on May 16, with Heard still on the stand providing testimony.
Copyright 2022, RepublicanReport.org