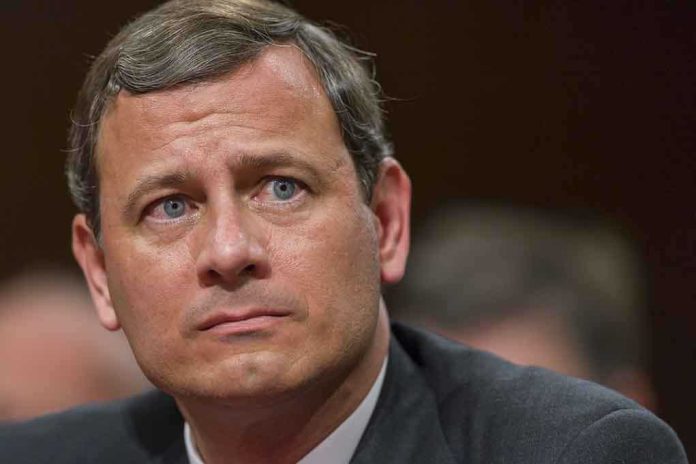 (RepublicanReport.org) – The US Supreme Court occupies uncertain territory in America's political scene right now. While the Justices themselves maintain they're apolitical in their actions, there's some evidence the judgments of the nation's highest court often break down along ideological lines. Now, reports are suggesting one judge might be caught between the two camps.
Chief Justice John Roberts, a conservative, was appointed by Republican President George W. Bush, but he sometimes sides with the court's liberal appointees in key cases. He most recently did so during an appeal against a lower court's decision to ban a redistricting arrangement in Alabama. SCOTUS voted 5-4 to reinstate the state's map, with Roberts and the three liberal justices dissenting.
Chief Justice John Roberts joined the three liberal justices in dissent as the court blocked a lower court ruling that said the landmark 1965 law required Alabama to have a second heavily Black district.https://t.co/qm6ZuML1n8

— Bloomberg Law (@BLaw) February 10, 2022
The case centered around whether Alabama's redistricting efforts were racist; those against the new map wanted to see at least two majority-black districts. In ruling against these voices, the 5-4 SCOTUS majority said the lawsuit was too close to the midterm elections in 2022, and its success would confuse the state's voters.
Analysts are now speculating Chief Justice Roberts is losing his influence over the court's other Conservatives. In previous matters where he sided with the Liberals, he was able to persuade another conservative to come with him, but not on this occasion.
What do you think?
Copyright 2022, RepublicanReport.org