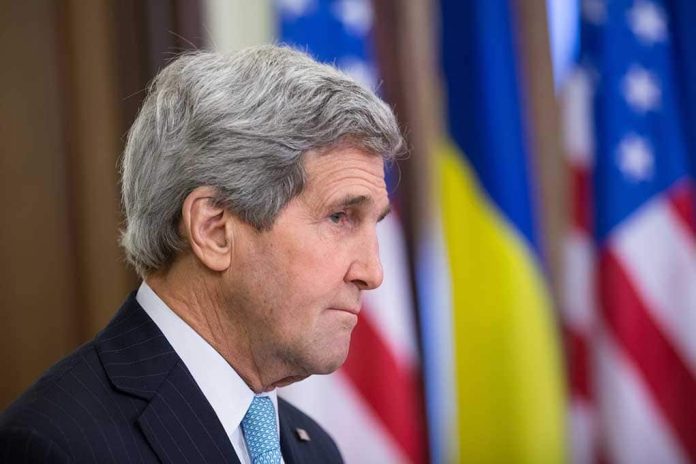 (RepublicanReport.org) – Last year, America consumed 477 million short tons (MMst) of coal. The fossil fuel accounted for 10% of America's total energy consumption in 2020, meaning it is a sizable chunk of the heat and power we use in our homes and businesses. Despite that, the Biden administration reportedly wants to eliminate coal as a US fuel source by the end of the decade.
On Tuesday, November 9, Special Presidential Envoy on Climate John Kerry spoke with Bloomberg at the COP26 climate summit in Glasgow, Scotland. During the interview, Kerry stated the US would no longer have coal or coal plants by 2030, less than a decade from now. He also wants our energy production industry to be free of all fossil fuels by 2035.
Conservatives quickly scorned the idea America might move away from coal so quickly without significant repercussions. Rep. James Comer (R-KY) called this a "bad policy" during an interview with Newsmax on Wednesday.
US Climate Envoy John Kerry says the US 'won't have coal' by 2030.

"This is another bad policy being talked about by the Biden administration," said @RepJamesComer on Wednesday's "National Report." pic.twitter.com/x0wVX2TSpb

— Newsmax (@newsmax) November 10, 2021
This type of energy policy is another example of the growing schism between political camps on the climate debate. For green advocates like John Kerry and Joe Biden, no sacrifice is too great when it comes to cutting carbon emissions. But, do ordinary Americans who are struggling to heat their homes agree?
Copyright 2021, RepublicanReport.org