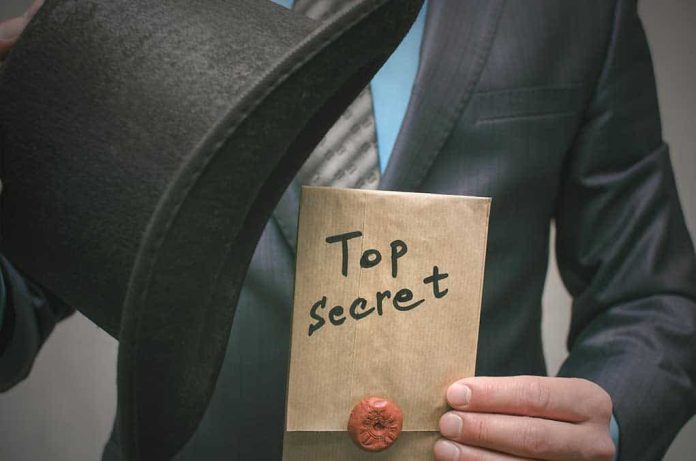 (RepublicanReport.org) – The FBI investigation into former President Donald Trump's alleged collusion with Russia in the lead-up to the 2016 election has become one of the biggest political fiascos in recent memory. Despite the "sweeping and systemic" Russian interference in the election that investigators, led by Special Counsel Robert Mueller, allegedly uncovered, there was no evidence of collusion by Trump.
In 2019, US Attorney for Connecticut John Durham began his investigation into what happened. Because of the obvious possibility that the entire Mueller investigation was an illegal political stunt, Trump and then-Attorney General William Barr set up their own probe. However, the Durham probe remains shrouded in secrecy.
What's Going On?
Durham is reportedly investigating various people, groups, and events concerning the government's investigation into Trump and Russia, including the FBI's Mueller probe. One of the key areas of inquiry is reportedly the so-called "unmasking" of Michael Flynn.
When the relevant events covered by the Mueller investigation began in 2016, Michael Flynn was tapped to become the Trump administration's national security advisor. After authorities intercepted communications between Flynn and Russian Ambassador Sergey Kislyak, they revealed Flynn's identity. This was highly controversial as Trump, and his supporting team felt officials did it for political reasons.
Durham is also looking into the origins of the suspicion Donald Trump colluded with Russia. This is among the most controversial aspects of the story because even if Russian actors sought to promote Trump, that does not mean he asked them to help. One wonders why there was no government probe into now-President Joe Biden when it emerged that Iran tried to interfere in the 2020 election in his favor.
Still, people drew associations, and it allowed Democrats to promote the "election interference" narrative for years in an attempt to discredit Trump.
Why the Secrecy?
The Department of Justice has remained extremely cagey when sharing details of the Durham probe. DOJ officials have repeatedly insisted they cannot discuss details of an ongoing investigation. However, Republican lawmakers are keen to ensure the public gets the chance to see the report. Sens. Chuck Grassley (R-IA) and Ron Johnson (R-WI) recently pressured Attorney General Merrick Garland for more detailed information about the probe while inquiring about DOJ operative Susan Hennessey.
Hennessey, recently appointed to the DOJ's National Security Division, was a noted advocate of the theory that Donald Trump colluded with Russia. She also previously criticized John Durham for partaking in "partisan silliness" by heading up the probe. Therefore, the GOP Senators were concerned that any involvement in the probe on her part could give rise to harmful bias. The DOJ failed to answer their questions about Hennessey fully.
This story is hard to follow, and the fact that so much of it remains a secret only adds to the problem. However, once the public gets the chance to digest Durham's findings in their entirety, the political fallout could be massive.
Copyright 2021, RepublicanReport.org