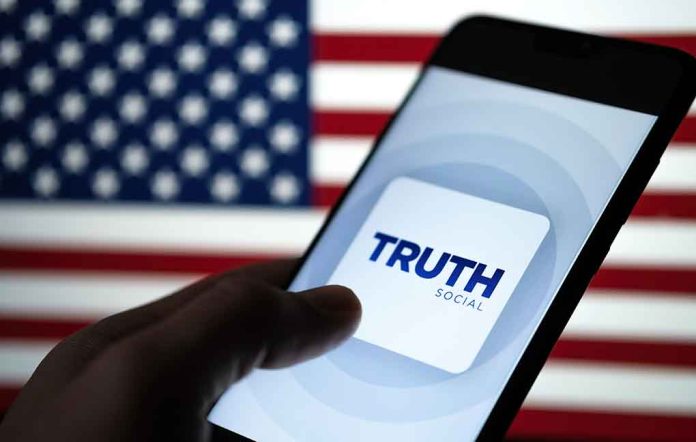 (RepublicanReport.org) – Former President Donald Trump has not posted on Twitter since January 2021, when the directors of the company made the decision to ban him from the platform in the wake of the January 6 riots at the Capitol Building. The company's new CEO, Elon Musk, has since reinstated Trump, but the former president has chosen to remain inactive in terms of posting despite no longer being banned. During a recent episode of his podcast, Joe Rogan speculated that he may know the reason why Trump has remained silent on Twitter.
During the show, which was a conversation with historians Jimmy Corsetti and Ben van Kerkwyk, the subject of Donald Trump and his social media platform, Truth Social, came up. Rogan theorized that the platform's only value lies in the former president's active presence on it. Without him, the podcast host stated, Truth Social users would only be interacting with "wackos [talking about] " conspiracy theories.
Joe Rogan Predicts Trump's Return to Twitter Will Mean Death of Truth Social https://t.co/KTH646pDOy

— Mediaite (@Mediaite) January 19, 2023
Rogan stated his belief that Trump was either contractually obliged to remain off Twitter because of its competitive relationship with Truth Social, or that he was choosing to do so because he had a financial interest in the platform. He also noted that there were competing interests at play as Twitter could be a valuable tool for Trump in his upcoming election campaign. In fact, in a services agreement that the former president signed, he is limited to where else he can post — and when.
During the podcast, Rogan also expressed his frustration at the Twitter users who chose to leave the platform when Elon Musk made the decision to restore Trump's account access. He highlighted that senior members of extremist organizations like the Taliban and the Chinese Communist Party (CCP) were on Twitter, and that this did not seem to cause many issues with users.
Copyright 2023, RepublicanReport.org