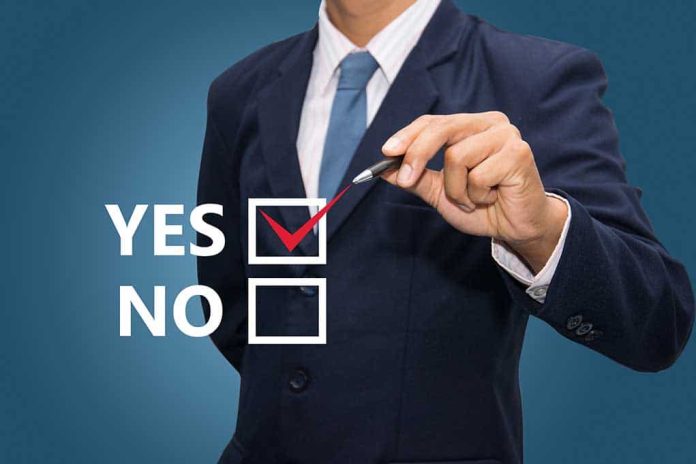 (RepublicanReport.org) – With the Democratic majority in the Senate as thin as it could possibly be, party moderates have found themselves in a position of huge power. The best example is Senator Joe Manchin (D-WV), who has, at times, sounded more like a Republican than a Democrat in his discourse this year. Now, though, it looks as though Manchin has decided to offer limited cooperation with his party on a critical issue.
In the late hours of Tuesday, September 7, news broke that Joe Manchin had decided to support President Joe Biden's social spending package. However, there's an important caveat; Manchin says he won't back a bill costing more than $1.5 trillion. The deal currently on the table would set the US taxpayer back $3.5 trillion.
With this OP-ED yesterday in the Wall Street Journal,  Joe Manchin spells out why he won't support the $3.5 Trillion Infrastructure Bill and proposed #tax changes. He has become the most influential Joe in DC https://t.co/mAYLPnFdVG

— Engineered Tax Services (@EngineeredTax) September 3, 2021
Democrats want to pass this proposal through budget reconciliation, meaning no Republicans would have to vote for it. Of course, this also means the Democrats can't afford to lose a single vote from their own side with the Senate split 50-50.
Manchin appears steadfast in his opposition to a $3.5-trillion reconciliation proposal. Given the threat of "runaway inflation," the West Virginia senator thinks Congress should "sit back [and] see what happens" before investing so heavily in social projects.
Unfortunately for Joe Biden and the rest of the Democrats, Manchin appears to hold all the cards.
Copyright 2021, RepublicanReport.org