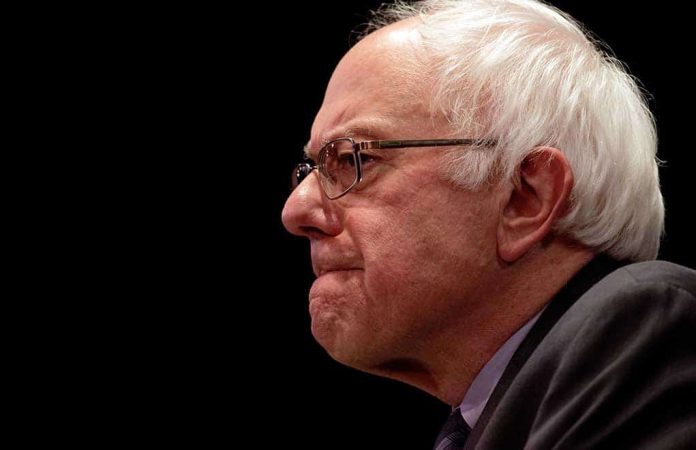 (RepublicanReport.org) – With the Senate divided evenly between Republicans and Democrats, there's often difficulty passing legislative proposals and presidential nominations. Most lawmakers rarely stray across party lines. However, there was quite a shift in this trend following the nomination of a new Food and Drug Administration (FDA) chief.
President Joe Biden nominated Dr. Robert Califf to head the agency. Califf, who previously led the FDA during the Obama administration, is controversial for a number of reasons. Liberal analysts claim he's too closely aligned to the pharmaceutical industry and should have done more to stem the rising tide of the opioid epidemic during his first stint in charge of the FDA. Conservatives bemoan the fact he's backed the loosening of regulations around abortion pills, which are reportedly more unsafe than surgical terminations.
Sens. Bernie Sanders (I-VT) and Joe Manchin (D-WV) were among a group of five Liberals to cross party lines and vote against Biden's pick. However, Califf still managed to get through as six GOP senators decided to vote with Democrats. The chamber ultimately voted 50-46 in favor of Califf's appointment.
Even Bernie Sanders and Joe Manchin say no to controversial Biden FDA nominee.

Via @PatrickHauf https://t.co/3yd4BUa9Dq

— Washington Free Beacon (@FreeBeacon) February 16, 2022
Califf will inherit a busy agenda when he resumes his role at the top of the FDA. Along with the ongoing COVID-19 pandemic, the opioid epidemic is at its most advanced level yet.
Do you think Dr. Robert Califf is the right man to lead the FDA?
Copyright 2022, RepublicanReport.org