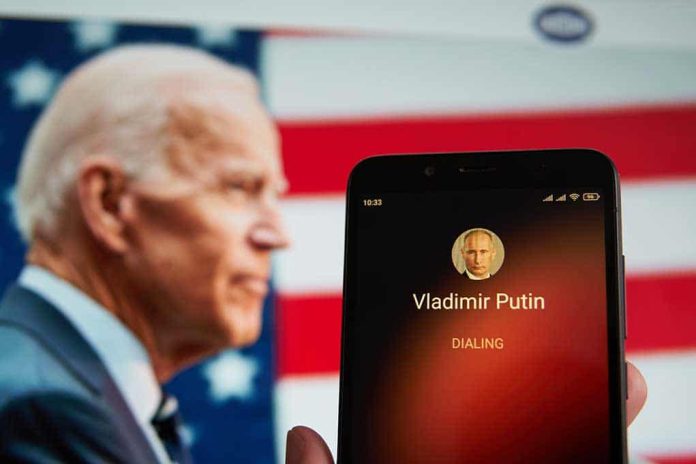 (RepublicanReport.org) – Ransomware attacks have grown into one of the biggest threats currently facing our nation. The Colonial Pipeline hack left much of the East Coast dealing with gas shortages in June and forced the company to pay $4.4 million worth of bitcoin as a ransom. Last week, an attack on Miami-based software firm Kaseya allegedly compromised the data of up to one million businesses. However, the full extent of the damage is not yet clear.
REvil, a well-known hacking outfit with links to Russia, has claimed credit for this latest attack. However, President Joe Biden still appears unwilling to challenge Russian leaders over this problem, despite his promise to "get tough" with the Kremlin during his recent Geneva summit with President Vladimir Putin.
On Tuesday, July 6, the president was once again forced to consult notes when discussing this hack. When a reporter inquired whether the US would respond to the cyberattack, Biden said US businesses suffered only "minimal damages" and that the administration was still "gathering information" about what happened. He then left the room, having taken only one question on the subject.
https://twitter.com/imUrB00gieman/status/1412729731561123847
Press Secretary Jen Psaki had a more forceful response to a similar query on Tuesday. She said the US would take action concerning attacks like these if Russia fails to cooperate. However, she added that the US had not yet attributed the attack to a specific entity.
Why is there this type of discord between the president and his staffers? Perhaps more importantly, why is Biden so afraid to take decisive action against Russia to protect American interests?
Copyright 2021, RepublicanReport.org