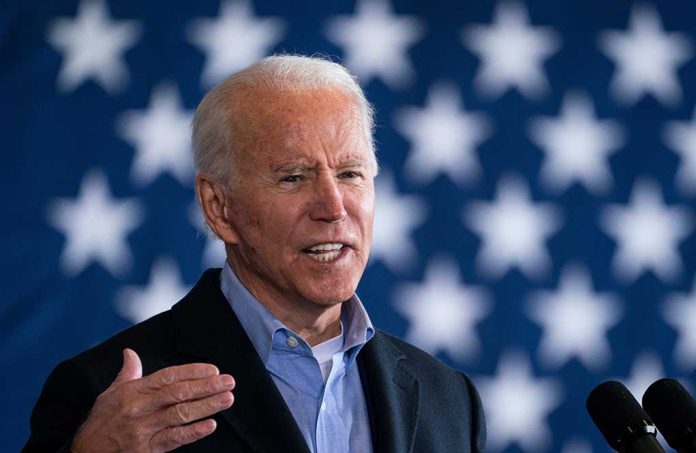 (RepublicanReport.org) – Many countries agree that Russian President Vladimir Putin has been the cause of countless atrocities since he made the decision to invade Ukraine earlier this year. President Joe Biden is firmly in this camp and spoke out strongly against Putin earlier this week.
On Monday, April 4, Biden addressed reporters at the White House. He referred to criticism he previously received for calling Putin a "war criminal," and reaffirmed his belief it's a fitting description of the Russian president. He said the United States would continue to support Ukraine by providing weapons, and that Putin should stand trial for war crimes. He also said he would push for more sanctions against Russia and update the press regarding the nature of these sanctions in due course.
President Joe Biden accused Russian President Vladimir Putin of war crimes and called for a trial, adding to the global outcry over civilian killings in the Ukrainian town of Bucha as more graphic images of their deaths emerged https://t.co/A3eeV4gmQn pic.twitter.com/zMiP201fyX

— Reuters (@Reuters) April 4, 2022
Biden's comments follow the emergence of images from the town of Bucha in Ukraine in which bodies are reportedly visible lying in the street and in makeshift graves, per an April 4 Epoch Times report. The Kremlin has rejected the assertion its troops killed civilians in the town, but Ukrainian President Volodymyr Zelenskyy has accused the Russians of committing "genocide" in Bucha.
The latest reports on the conflict from the BBC indicate Russian troops are currently focusing their efforts on the Donbas region. The port city of Mariupol is also the scene of ongoing conflict.
Copyright 2022, RepublicanReport.org