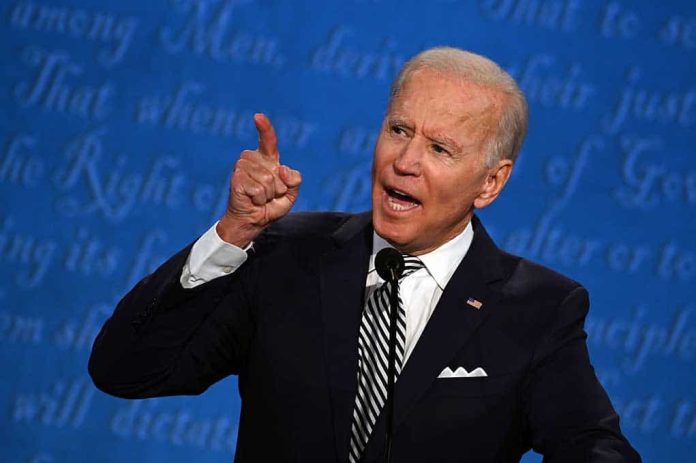 (RepublicanReport.org) – The Biden administration has found itself starkly at odds lately with the US Border Patrol. First came the unsubstantiated reports last week that Border Patrol agents had used whips on Haitian migrants. Despite the questionable basis for the story, Vice President Kamala Harris and President Joe Biden both rushed to criticize the agents involved. Now, it appears COVID-19 vaccinations are driving a wedge between the two parties as well.
On Tuesday, September 28, the GOP members of the House Judiciary Committee published a whistleblower's claim that the president has issued an official notice that Border Patrol agents will face job losses if they don't get vaccinated by November. Ranking Member Jim Jordan (R-OH) wrote the letter with Rep. Tom McClintock (R-CA), who serves as ranking member of the Subcommittee on Immigration and Citizenship.
🚨 #BREAKING: Whistleblower alleges that Border Patrol agents have been given official notice that they must be fully vaccinated by November 2021 or face termination. pic.twitter.com/5OytCtebe4

— House Judiciary GOP (@JudiciaryGOP) September 29, 2021
The letter notes that the crisis on our southern border has only gotten worse since Joe Biden took office. It also accuses Homeland Security Secretary Alejandro Mayorkas of failing to support the federal agents managing the crisis on the ground.
Many commentators have already noted the apparent hypocrisy of the Biden administration in foisting vaccinations upon Americans while allowing unvaccinated migrants to pour across the border. The vaccination rate for Haitians who recently arrived at the border in Del Rio, Texas, is an estimated 0.3%.
Copyright 2021, RepublicanReport.org