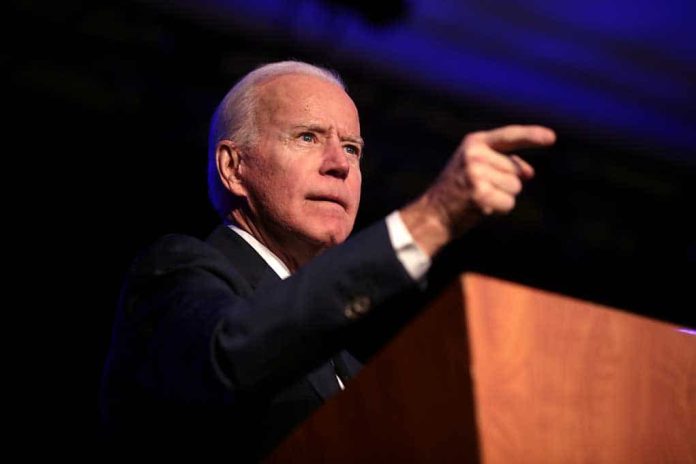 (RepublicanReport.org) – The southern border situation continues to cause massive policy headaches. It's escalating so fast; state governments are taking action to keep their borders safe. Texas' Republican Governor Greg Abbott is even considering completing the Texan stretch of former President Donald Trump's border wall.
Of course, steps like this are only necessary because the Biden administration refuses to take the problem seriously.
Vice President Kamala Harris recently released a report on her strategy to address contributing factors in mass migration from Central America to the United States. Incredibly, the 18-page report makes no mention of the role of US policy concerning migration, focusing instead on a perceived need for investment in the Northern Triangle countries.
NEW- @VP releases administration's Root Causes Strategy for addressing
Central America migration to US. https://t.co/nTF2JrT47Z pic.twitter.com/5ATwUso6kd

— Fin Gómez (@finnygo) July 29, 2021
In an apparent attempt to draw attention away from the contentious report, the White House simultaneously released what it dubs the "Collaborative Migration Management Strategy." It completely avoids the root causes listed in Harris' report. Instead, it focuses on "legal pathways" for migrants to enter the US.
Confused? You aren't alone. At this point, the Biden administration's strategy on migration is so muddled; you'd need to be a detective to figure it out. Of course, one fact remains obvious: Joe Biden has no intention of acknowledging the role his laissez-faire immigration policies play in the border crisis, and the border crisis gets worse.
Copyright 2021, RepublicanReport.org