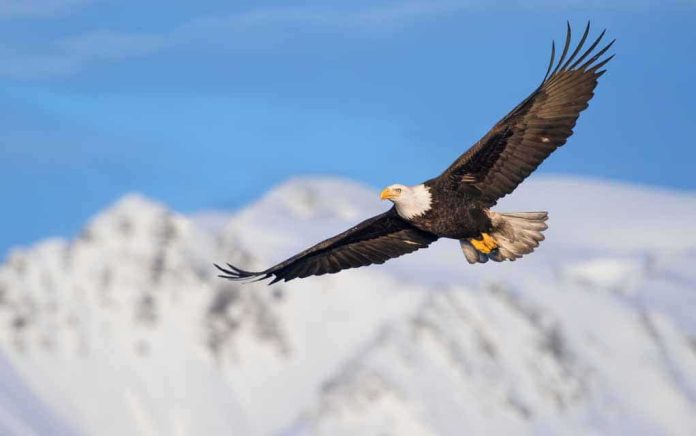 (RepublicanReport.org) – Environmentalism has been high on President Joe Biden's list of priorities since he got into the White House. The best example of this was his halting work on the Keystone XL pipeline, which cost thousands of steady jobs and likely contributed to America's current inability to produce enough energy to support itself.
This idea of putting environmental goals above practical common sense is also at play in the president's latest action.
Biden Moves to Rescind Trump-Era Endangered Species Provision
In 2019, the Trump administration's Department of the Interior (DOI) changed key regulations under the Endangered Species Act (ESA) of 1973. Because it's a piece of legislation, former President Donald Trump couldn't hack away at it completely, but he managed to make it more sensible under the circumstances.
Joe Biden plans to discontinue these policies as he has done with many of Trump's other good ideas. According to a post by H. Sterling Burnett in the Western Journal, published on Wednesday, August 25, the Biden administration intends to get rid of the Trump-era changes to the ESA.
Op-Ed: Thanks to Biden, the Feds Could Soon Violate the 5th Amendment Using the Endangered Species Act https://t.co/Rwx2zWIMjL pic.twitter.com/UlJvpSnXVS

— The Point (@TPNN_ThePoint) August 26, 2021
What's the Issue With the ESA?
Burnett is a senior fellow at a nonpartisan research center based in Illinois called the Heartland Group. According to him, the ESA is a "costly fiasco" that's done very little for endangered species but has placed enormous burdens on landowners and government groups.
The act classified thousands of plants and animals as "endangered species" and required government bodies at every level to spend billions protecting them. Individuals have also had to shoulder some of the load. According to the original legislation, areas designated as habitats of endangered species are unsuitable for building houses, logging, agriculture, and other activities.
This sounds fine in theory. However, according to Burnett, it's done far more harm than good. Since 1973, only a few dozen "endangered" species have flourished enough to lose the classification. Of these, Burnett notes some were extinct before they even went on the list, while some were never endangered at all. He reckons very few species actually realized any substantial benefits from the ESA.
However, the costs to people and governments have been very substantial indeed. Projects with massive public interest value, like hospitals and roads, have suffered costly delays and even complete cancelation due to the extreme environmental laws.
If Burnett is right, this might be the most egregious example yet of Joe Biden putting environmental (and in truth, political) concerns over the country's interests and ordinary people.
Copyright 2021, RepublicanReport.org