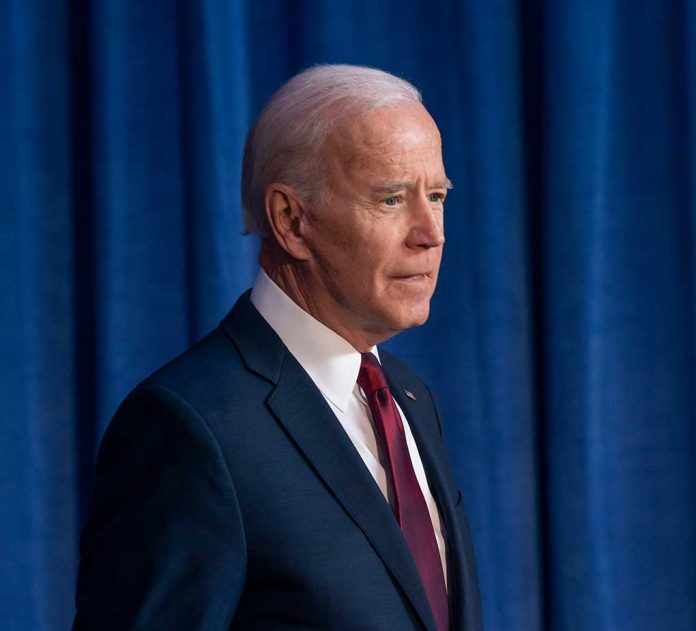 (RepublicanReport.org) – Former President Jimmy Carter's life is coming to an end. The 98-year-old is currently receiving hospice care at his home in Georgia. During a recent event, President Joe Biden seemingly leaked information about Carter's eventual funeral.
On Monday, March 13, Biden spoke at a Democratic National Committee fundraiser in Rancho Santa Fe, California. The Associated Press reported the POTUS discussed the recent announcement that Carter is receiving hospice care at home. "He asked me to do his eulogy," Biden told the crowd. Then he quickly corrected himself, saying, "Excuse me, I shouldn't say that."
Carter is suffering from metastatic melanoma, an aggressive form of skin cancer. Since being diagnosed in 2015, he has received groundbreaking immunology treatments. Sadly, it has continued to spread, including to his brain and liver. Biden discussed those treatments, telling the attendees at the fundraiser that cancer "finally caught up with him" but applauded the doctors for keeping Carter alive as long as they had with their medical breakthroughs.
President Joe Biden says he plans to deliver the eulogy at the funeral of former President Jimmy Carter, who remains under hospice care at his home in south Georgia. https://t.co/JP8BkhWqjy

— The Associated Press (@AP) March 14, 2023
Biden has fought to find medical treatments and therapies to help patients since he was vice president. He lost his son Beau Biden to brain cancer in 2015. He has put the Cancer Moonshot in place during his administration, funding more research and therapies. Biden discussed his cancer initiative during his remarks.
Not much is known about former President Carter's funeral arrangements. In 2007, the Tampa Bay Times reported he said he wanted to be buried in the front yard of his house in Plains, Georgia. He chose his hometown despite the fact that he could be buried in Arlington National Cemetery. For years after leaving the White House, he taught Sunday school in a church in the same town. It's not clear if the former president meant he wanted to be buried in his literal front yard, or at his local church's graveyard.
Carter's family has not commented on Biden's remarks.
Copyright 2023, RepublicanReport.org