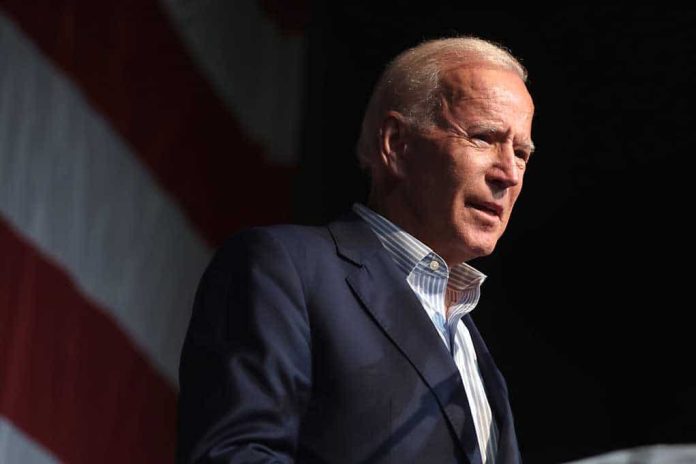 (RepublicanReport.org) – President Joe Biden's soft stance on immigration and border control continues to draw derision from Republicans and the conservative press. The border crisis, which has persisted for months, continues to cause problems, with undocumented migrants attempting to enter the country undetected every day. For those the authorities catch and cannot release on this side of the border, providing suitable accommodation has caused major headaches.
On Wednesday, June 16, a group of House Republicans, including Rep. Byron Donalds (R-FL), wrote a letter to Health and Human Services Secretary Xavier Becerra to inquire how much money the Biden administration has so far spent on accommodation and transport for illegal immigrants. The letter points to the fact that using funds for these purposes is effectively "[diverting] billions of dollars" away from the COVID-19 relief effort for ordinary Americans, using these resources for the benefit of "illegal aliens" instead.
BIDEN MIGRANT HOTEL: The Border Crisis continues as the Biden Admin's $80 million tax payer funded plan to house migrants in hotels unfolds in SCOTTSDALE AZ.

Tune into @RealAmVoice today as I break down this ongoing story: https://t.co/HIjF5SuIpL pic.twitter.com/aEHJXJmVoN

— Drew Hernandez (@DrewHLive) June 14, 2021
This letter follows reports about the migrant hotels that have been in operation during the Biden administration. These hotels, which are just part of a larger migrant accommodation framework, are reportedly set to cost the American taxpayers around $86 million.
Compassion is a necessary element of any leader's strategy. However, as Rep. Donalds and his colleagues have pointed out, this type of spending only serves to disadvantage Americans to benefit illegal immigrants.
Copyright 2021, RepublicanReport.org