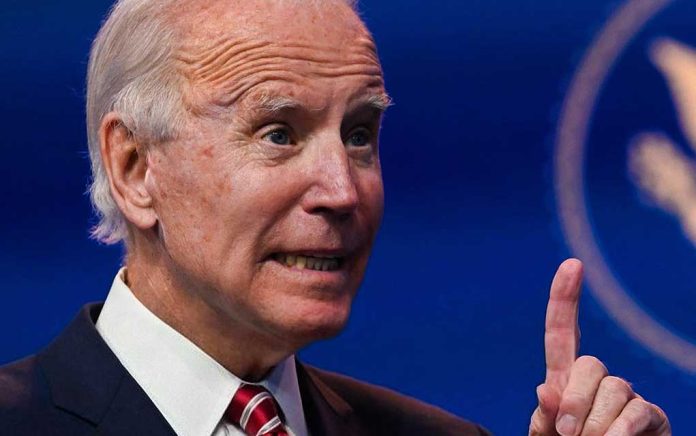 Joe Biden Admits a "Slight Recession" Might Be Coming
(RepublicanReport.org) – The economic future of the United States is on nearly every American's mind right now. With inflation spiraling out of control in the wake of the COVID-19 pandemic and the Russian war in Ukraine, consumers and companies are suffering, and slowing economic growth has sparked widespread fears of a recession. According to President Joe Biden, however, there's really nothing to worry about.
On Tuesday, October 11, CNN aired a conversation between host Jake Tapper and the president. The pair discussed a number of issues, including the economy. When Tapper asked directly whether people should start to "prepare for a recession," the president insisted that wasn't the case. He said he didn't think a recession was on the way, and said if one does come, it will be "slight." Biden then stressed the US was ahead of most other countries right now in terms of economic performance.
In about 10 seconds, Joe Biden goes from "we won't have a recession," to "it will be a slight recession," to "hey, our economy sucks less than everyone else's!" pic.twitter.com/aTQCDkT1iZ

— John Cooper (@thejcoop) October 12, 2022
Many high-profile experts disagree with Biden's view on this issue. In August, Professor Steve Hanke, who teaches applied economics at Johns Hopkins University, said a severe recession in 2023 was likely. He cited months of consecutive stagnation in the growth of M2, a measure of likely inflation and total money supply.
Do you think the United States will find itself in a recession within the next 12 months?
Copyright 2022, RepublicanReport.org