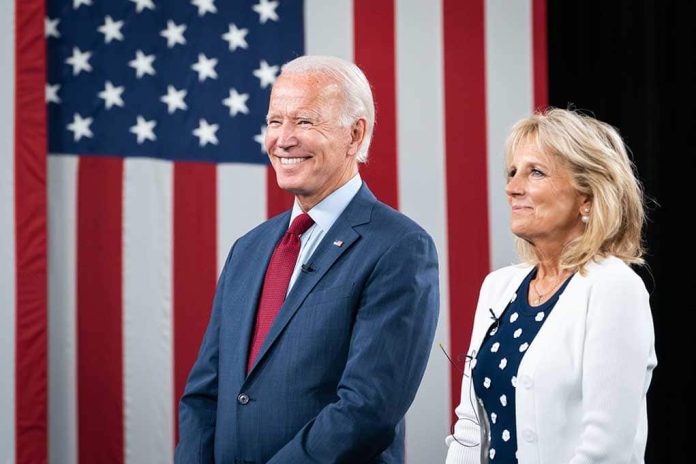 (RepublicanReport.org) – There's no argument the US withdrawal from Afghanistan was a messy endeavor, one that allegedly had poor planning throughout. The resulting chaos meant we left behind not only hundreds of Americans but also thousands of our Afghan partners. Now, a report obtained by a Freedom of Information Act (FOIA) request shows there was more to the story than previously disclosed.
On Thursday, February 10, The Washington Post reported US troops on the ground faced several distractions, some of which came directly from the White House itself. The report, which exceeds 2,000 pages, contains sworn testimony from Rear Adm. Peter Vasely. According to Vasely, there were a number of occasions during the evacuation period where he had to divert personnel and implement a "coordination cell" that was responsible for processing the thousands of messages — phone calls, texts, and emails — that came through from various officials.
A multitude of appeals for help from various groups hindered the U.S. military from evacuating American citizens and foreign allies from Afghanistan, the operation's senior commander said.
https://t.co/q1dFklLjHD

— Newsmax (@newsmax) February 10, 2022
Originally, according to Vasely, there was an established order of prioritization: American citizens first, then lawful permanent residents, and finally, the Afghans who helped the US during the 20-year war. However, this plan got more complicated when the troops on the ground consistently received communications asking them to prioritize specific groups of people. These requests came from various sources, but the White House and First Lady Jill Biden were among them, as was Pope Francis.
Though Vasely understood the reason for the requests, they had a negative impact on operations. "I cannot stress enough how these high-profile requests ate up bandwidth and created competition for already stressed resources," he says in his testimony.
This report, and the testimony from one of the top commanders on the ground, reveal even more of what went on during the evacuation, giving more insight into the chaotic withdrawal.
Copyright 2022, RepublicanReport.org