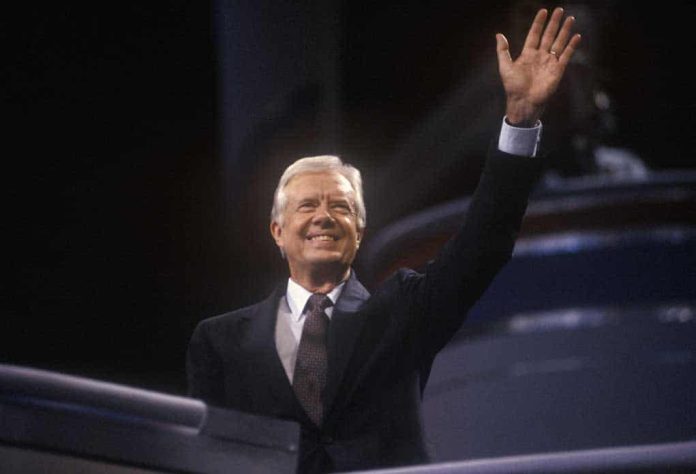 (RepublicanReport.org) – President Joe Biden is quickly approaching the end of his first year in the White House. With one crisis after another, it has not been a good year. The first major crisis was the border situation, with migrant encounters exploding in number after the president reversed his predecessor's strict immigration policies. Since then, there was the botched military withdrawal from Afghanistan and, now, a blooming inflation crisis. Judging by opinion polls, Americans are starting to realize the severity of the situation.
Gallup's most recent opinion poll gives Joe Biden a 42% approval rating, the second-lowest approval rating at this point in a presidential term of any leader in the polling company's history. According to the same poll, this marks a significant drop over the last number of months as Biden enjoyed a 56% approval rating as recently as June.
The hard economic data is just as damning for the beleaguered president. Experts believe the rampant inflation the United States is currently experiencing could end up causing as great a crisis as seen under then-President Jimmy Carter in the 1970s. Prices skyrocketed during Carter's tenure because of price shocks coming out of the Iranian oil market and inflation and unemployment rates, each hitting double-digit figures, all at the same time.
While we haven't yet seen those kinds of numbers under Joe Biden, the developing crises currently show few signs of slowing down.
This is a fairly reasonable comparison. Both inflation bouts were in large part driven by dislocations in demand. Under Carter, it was the boomers being at the height of their consuming years. Today it is Covid-related demand swings. https://t.co/RILHmpzAB2

— Peter Zeihan (@PeterZeihan) November 12, 2021
With Biden about to complete just one of his four years in the Oval Office, will things get worse before they get better?
Copyright 2021, RepublicanReport.org