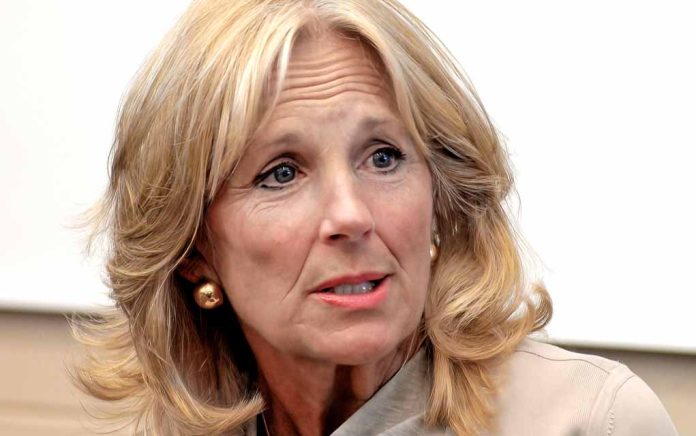 (RepublicanReport.org) – Since President Joe Biden entered the White House, and even when he was on the campaign trail, speculation about his mental acuity swirled. As his presidential failures have mounted and the number of blunders he's committed has increased, fewer people appear confident he's capable of doing the job. According to his wife, however, this kind of talk is misguided. First Lady Jill Biden believes the president is still as sharp as a tack.
During an interview on CBS Sunday Morning, the first lady dismissed the idea her husband had developed dementia. She also discussed her public role, sharing it had been more difficult than she'd initially imagined.
First Lady Jill Biden opens up this Sunday about her life, her efforts to support her husband and looks back at their first year in office, in a rare interview at Camp David, the Presidential retreat in rural Maryland pic.twitter.com/lC7gpUSqjZ

— CBS Sunday Morning 🌞 (@CBSSunday) December 9, 2021
Her comment about Joe Biden's cognitive abilities was in response to a question about a recent Politico poll showing 48% of voters opining the president was not mentally fit. This number represents a sharp decline since the last time a poll asked the question. In October 2020, a healthy majority of respondents believed Biden was in good cognitive health. This change likely resulted, at least in part, from the series of strange public remarks the president has made over the last year.
So, while Jill Biden's claims about her husband's mental fortitude may be genuine, her view is not one many Americans share.
Copyright 2021, RepublicanReport.org