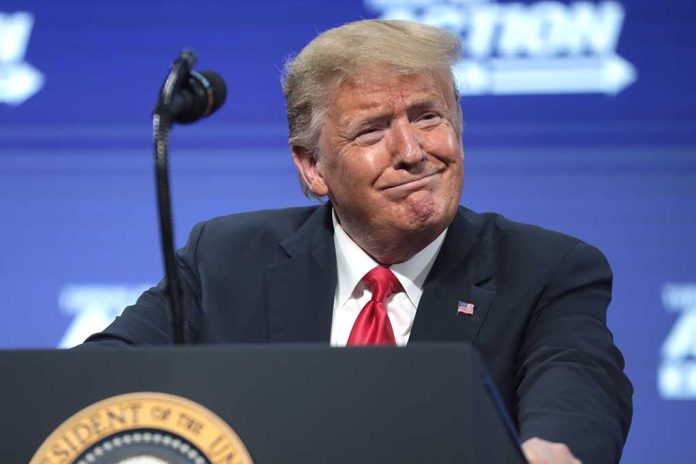 (RepublicanReport.org) – Former President Donald Trump has recently courted a lot of controversy over his ties to musician and designer Kanye West (Ye), who visited his Mar-a-Lago home for dinner last month. Ye has been in the headlines for making a series of anti-Semitic statements and aligning himself with white supremacists. However, according to former White House Press Secretary Jen Psaki, this will not put an end to Trump's ambitions for 2024.
During an appearance on NBC News' "Meet the Press" show, Psaki discussed Trump's chances of clinching the Republican nomination for the 2024 election. She believes the former president has a good chance despite recent controversies and the poor performance of the candidates he endorsed in the recent midterm elections.
The former Biden administration official highlighted Trump's two main rivals, former Vice President Mike Pence and Florida Governor Ron DeSantis (R), who are both potentially vulnerable. Pence, she said, "didn't exactly light the world on fire politically" before becoming second-in-command. She accepted that DeSantis might be "the savior" but that he may also have reached "his peak."
Psaki added that Trump has "evil charisma" that may grant him an edge in the primary battle.
WATCH: Former Biden Press Secretary Jen Psaki says "Trump has some evil charisma" that could help him win the Republican nomination for 2024.@jrpsaki: "Democrats and sane Republicans underestimate Trump at their own peril." pic.twitter.com/u66Dy67570

— Meet the Press (@MeetThePress) December 5, 2022
Who do you think will represent the Republican Party in the next presidential election?
Copyright 2022, RepublicanReport.org