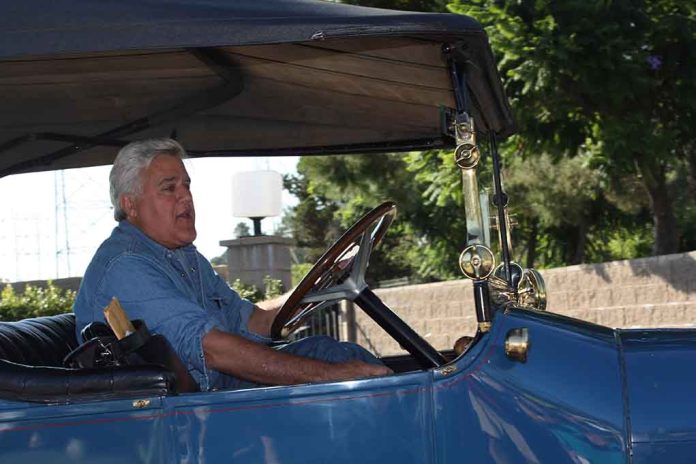 Jay Leno's Burns Are So Bad He May Need Skin Grafts
(RepublicanReport.org) – Jay Leno is a primetime television host best known for his stints on "The Tonight Show" and "The Jay Leno Show," both on NBC. He has since appeared on a variety of TV productions, making himself a household name in the United States. On Saturday, November 12, Leno was badly burned while working on a car at his home in Burbank, California.
While the 72-year-old was working on a clogged fuel line in his 1907 White Steam Car, gasoline began spurting from the vehicle and landed all over his face and hands. The gas caught fire, causing third-degree burns. The television host related that a close friend of his was on the scene and managed to quench the flames. Leno was rushed to the hospital where he's undergoing treatment.
Leno may require skin grafts as part of his recovery process. However, on a more positive note, he told reporters he was glad he had not sustained any damage to his eyes or ears.
TODAY at 2, #JayLeno talks about the car explosion that burned him… he might need skin grafts, but he told @TMZLive how a friend saved his life.#TMZLive pic.twitter.com/roI7P9xI8e

— FOX 5 Atlanta (@FOX5Atlanta) November 16, 2022
Leno remains in the hospital at this time, and will likely spend a long time in recovery before he's back to normal — and back to work. He reportedly will not have any engagements for at least two weeks.
Copyright 2022, RepublicanReport.org