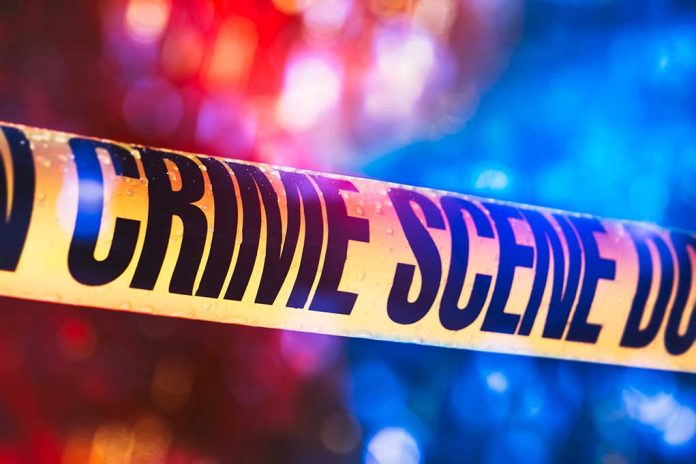 Is Crime Really An Issue Across America?
(RepublicanReport.org) – As President Joe Biden's time in the White House progressed over the last two years, many Republicans and conservative commentators became increasingly sure his gaffes and blunders would lead to a red wave in the midterms of 2022. As the dust settled on those elections, it became clear that hadn't materialized. So, what happened?
Did Republicans Focus on Crime Too Much?
GOP candidates were hyper-focused on crime throughout their campaigns. Violent crime rates spiraled out of control in many major cities during and after the pandemic, and evidence appeared to suggest this was a major issue for voters.
An ABC News/Washington Post poll conducted in the days leading up to the election found crime was an issue of major importance for 69% of likely voters. It also showed voters were much more confident in the likely ability of Republican candidates to address this issue than their Democratic counterparts.
Many voters were keen to prioritize abortion as an issue following the US Supreme Court decision to return the power to legislate against it to the states earlier this year. However, polls like the ABC News/Washington Post study referenced above showed it was a less pressing issue than crime for most electors. The results of the elections, as well as those of more recent polls, tell a different tale.
What Happened?
Reuters' exit poll came out in the hours following the closure of ballot boxes across the nation. It showed Democratic voters viewed abortion as their most pressing concern by far; three times as many of them said this compared to Republican voters. An exit poll from CNN found 27% of voters viewed abortion as the most significant issue for them, compared to just 12% who felt the same way about crime.
A statistic that may illustrate the problem for Republicans from the CNN exit poll is that 60% of voters from all political backgrounds stated abortion should be legal "in most or all cases." This number marked a significant increase since the last set of elections in 2020. With GOP hopefuls largely backing the SCOTUS decision to remove legal protections for abortion at the federal level, this can only have had a negative bearing on Republican performances.
Some analysts have suggested the SCOTUS ruling may have energized Democratic voters, getting some out to vote who may otherwise have stayed home.
What do you think? Did the Republican focus on crime at the expense of other issues backfire?
Copyright 2022, RepublicanReport.org