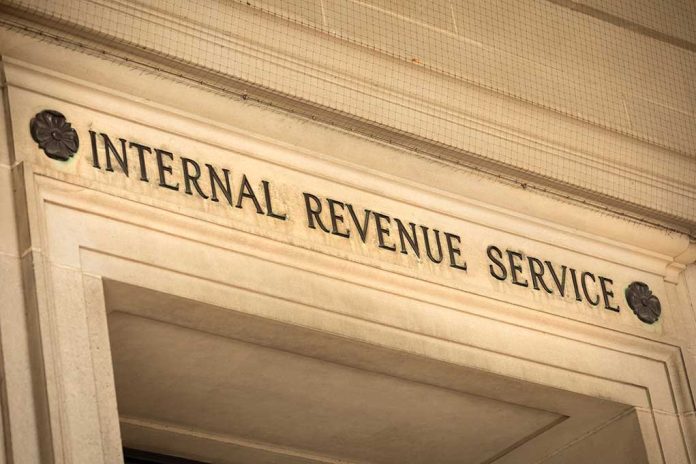 (RepublicanReport.org) – The disagreement in Congress over President Joe Biden's massive social spending program continues. Republicans are united in their position that the bill is too expensive at its current price tag of $3.5 trillion, and some moderate Democrats appear to agree. Other than the legislation's cost, another issue causing disagreement is the controversial provision that would require banks to report most personal account data to the IRS. Now, it looks like a growing number of Democratic lawmakers are talking about dropping that part of the bill to increase its general appeal.
Last month, the American Bankers Association (ABA) and the Consumer Bankers Association (CBA), along with dozens more industry groups, penned a letter to House Speaker Nancy Pelosi (D-CA) and House Minority Leader Kevin McCarthy (R-CA) over this issue. The letter stated the groups' opposition to the "expansive new… reporting regime" under consideration. It also noted that almost every consumer and small business would be affected by the rule change.
A plan to provide the IRS with access to individual bank accounts may end up significantly modified or even dropped altogether,

Lawmakers and trade groups say it would infringe on privacy and create significant liability for financial institutions.https://t.co/PBSZnB47e9

— Washington Examiner (@dcexaminer) October 14, 2021
This last claim flies in the face of the Democrats' reasoning for the measure; that is, to apprehend ultra-wealthy tax cheats. For her part, Speaker Pelosi has insisted on her belief in the proposed rule but has acknowledged the $600 threshold may need to be raised.
Only time will tell what ultimately becomes of this divisive proposal.
Copyright 2021, RepublicanReport.org