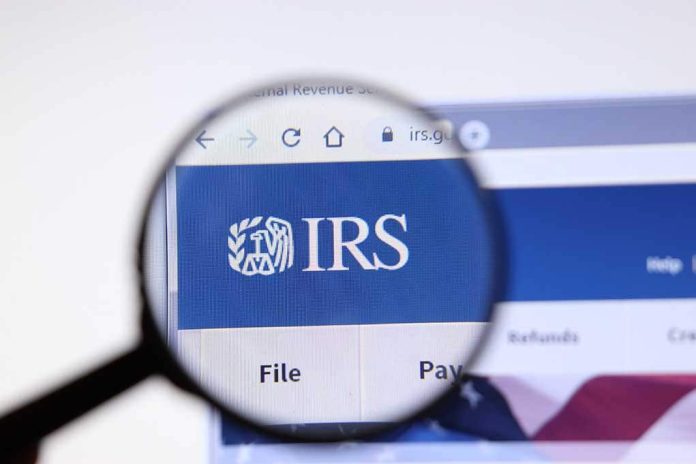 (RepublicanReport.org) – The $3.5-trillion spending bill that Congressional Democrats want to pass through reconciliation, without any GOP support, is causing a stir in Washington, DC. The major issue is the proposal's price tag. In the context of rising inflation and a looming debt crisis, fiscal conservatives feel Americans simply can't afford it. However, there are other problems too, and one big issue has recently come to the forefront.
A provision hidden in the 2,701-page bill would require most bank account holders to report their account activity to the IRS. The collection of data on deposits and withdrawals is reportedly designed to fight tax evasion by increasing transparency, but many Americans aren't buying it. The Independent Community Bankers of America recently commissioned a poll on the plan. They found that 67% of Americans are not in favor of the notion of the IRS collecting their banking data. Only 22% think it's a good idea.
This issue isn't new, either; the White House has had it under consideration for months. The below tweet discusses the planned measure from April 2021.
The IRS would get an annual report on the money deposited and withdrawn from every bank account in America. The IRS would literally be snooping on all your banking activity all the time. /3https://t.co/2jBiuZEH3E

— Ryan Ellis (@RyanLEllis) April 28, 2021
In China, the communist government installs security cameras at nearly every street corner to ensure citizens follow the regime's many rules. Perhaps this is where the current Democratic-led government in Washington, DC, is trying to bring us?
Copyright 2021, RepublicanReport.org