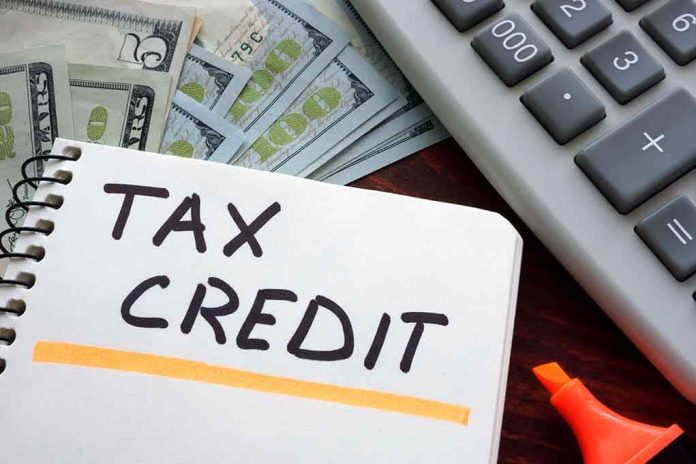 More Americans Than Ever Qualify For These Incredible Tax Credits Thanks To IRS Change
(RepublicanReport.org) – As the COVID-19 pandemic draws closer to its end, our economy is showing many signs of recovery. Stock market prices are still near historic highs in many areas, and the service industry is starting to thrive again as many places do away thoroughly with restrictions. However, many people are still struggling.
For this reason, the Biden administration is expanding tax credits for some categories of people. Are you eligible for more tax relief this year?
What You Need to Know
The American Rescue Plan is expanding the earned income tax credit for those filing returns this year. Before now, taxpayers aged 19-24 who did not have children to support weren't eligible for the credit. The Biden administration has now changed the scope.
Analysts believe this change will significantly increase the benefits people in this category will realize. The Institute on Taxation and Economic Policy conducted a study indicating 37% of workers in the age group who will now be eligible for the earned income tax credit will, on average, have an extra $820 in their pockets after tax season. As a representative of the institute noted, a sum of that size is particularly significant for someone in the age bracket.
People over the age of 64 with no dependent children can now qualify for the earned income tax credit as well.
Additionally, a further change now comes with the American Rescue Plan raising the income caps for people who want to claim the full credit. The caps are now at $21,430 for single filers and $27,380 for joint filers (those figures were previously $15,820 and $21,710, respectively).
Why This Is Such a Good Time for More Tax Credits
These changes could be crucially important over the coming year due to a pressing economic problem showing no sign of improving — inflation. Inflation rates have remained stubbornly high over the last number of months, and Americans are starting to feel the pain in various ways. Some of the most pronounced price increases have been on basic essentials like food and groceries.
Remember, in order to benefit from enhanced and expanded credits, taxpayers need to file tax returns. So even if they don't usually file, they need to make sure to do it this year. Also, they must make sure to research all entitlements properly to ensure no money or benefit is left unclaimed.
Copyright 2022, RepublicanReport.org