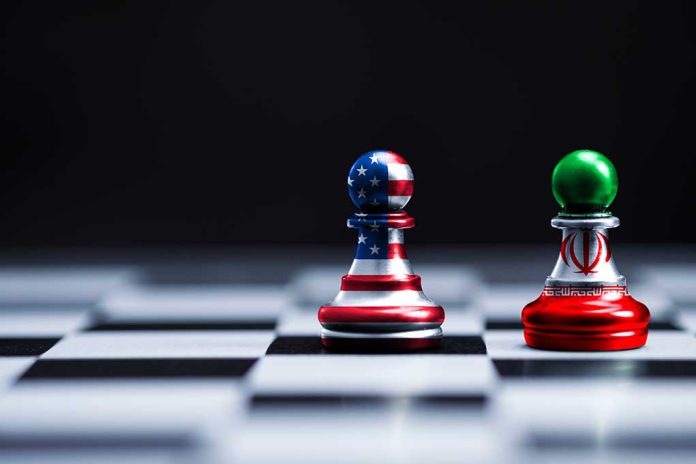 US Sea Drone Targeted – Was Iran Behind It?
(RepublicanReport.org) – The US currently has a number of threatening foreign adversaries, including Iran. The Middle Eastern nation's budding nuclear program has been a source of concern for US leaders for years, and things don't appear to be improving in that regard. In the most recent episode involving Iran, a marine vessel belonging to the country apparently tried to take possession of a US Navy sea drone.
According to reports, the incident took place around 11 p.m. local time in the Persian Gulf, a body of water that touches a number of Middle Eastern countries, including Iran. A support ship owned by the Iranian Revolutionary Guard Corps Navy (IRGCN) reportedly attached a tow line to a Saildrone Explorer belonging to the US military. The sea drone can gather information using radars, cameras, and sensors. However, it cannot store information of a sensitive nature that might have offered a competitive advantage to a foreign military.
Officers on a US Navy patrol ship stationed in the region saw what was happening and demanded the release of the drone five times, but the Iranians refused to comply. The Navy then sent out a rigid-hulled inflatable boat (RIB) and a helicopter to deal with the issue. The Iranian ship finally released the captive device after about four hours.
US military helicopters intercept IRGC as Iran's Revolutionary Guard Corps Navy seized a US Navy's sea drone Monday night at 11pm (local time) in the Arabian Gulf. USS Thunderbolt responded and Navy sent MH-60S Sea Hawk helicopter forcing the Iranians to release the US drone.

— Jennifer Griffin (@JenGriffinFNC) August 30, 2022
This incident comes amid heightened tensions between US and Iranian forces. American operatives and Iran-backed militias have been trading missile strikes in recent weeks.
Copyright 2022, RepublicanReport.org