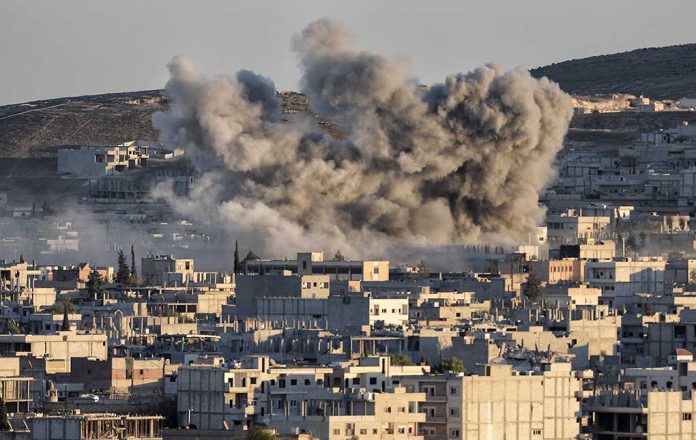 US Military CLEARED – Investigation FINALLY Over
(RepublicanReport.org) – American military intervention overseas is a highly controversial subject. Many commentators with a dovish outlook accuse US military leaders of engaging in unnecessarily heavy-handed actions in countries like Afghanistan and Syria. One controversial incident that took place in Syria in 2019 recently came under the microscope, with experts concluding the US military did not break the rules when it conducted an airstrike in the Middle Eastern country.
The Pentagon initiated a review of the strike following a report published by The New York Times in November of last year. The exposé claimed around 70 individuals lost their lives in the strike, making it one of the deadliest in the war against ISIS. It also alleged military leaders in the region realized what had happened right away, despite the fact they would not openly admit to it.
The U.S. military committed procedural mistakes following a 2019 airstrike in Syria that killed dozens, including women and children, but an investigation has concluded the U.S. did not violate the law of war or deliberately cause civilian casualties. https://t.co/89lSoKEpVA

— The Associated Press (@AP) May 17, 2022
The Pentagon's report accepted that many of those casualties were civilians. However, the Defense Department's ultimate finding was there was no negligence or war crimes on the part of those who orchestrated or carried out the strike. It stated the personnel behind the strike did not deliberately cause civilian deaths and rejected the idea that the military acted purposefully to cover up what happened. However, Defense Secretary Lloyd Austin did point out that the initial process of reviewing the incident was not properly handled, which caused delays in the reporting of casualties.
Do you think this was a fair outcome based on the facts of the case? Would you agree it should not have taken so long to get to the bottom of what happened?
Copyright 2022, RepublicanReport.org