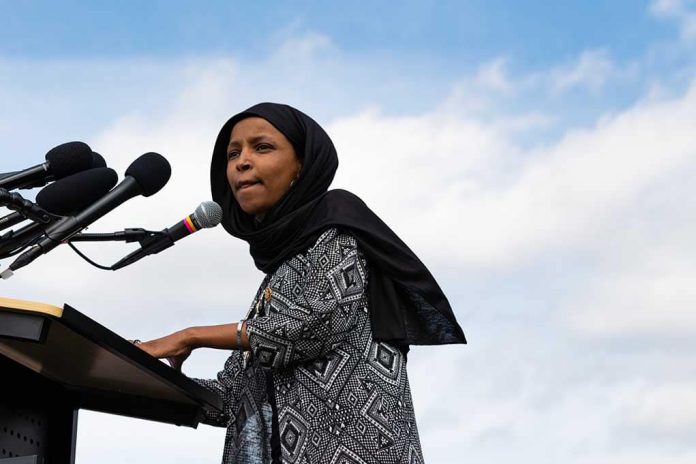 (RepublicanReport.org) – Rep. Ilhan Omar (D-MN) has never been afraid of courting controversy with inflammatory statements. She's a staunch supporter of Israel's opponents in the Middle East and has had to deal with numerous accusations of antisemitism.
More recently, Omar has landed herself in trouble for comments she made about the United States. On Monday, June 7, during a discussion with Secretary of State Antony Blinken, she compared the USA to Hamas and the Taliban, both of which are acknowledged terrorist groups. She claimed each group, and adding Israel onto the list, had committed "unspeakable atrocities."
We must have the same level of accountability and justice for all victims of crimes against humanity.

We have seen unthinkable atrocities committed by the U.S., Hamas, Israel, Afghanistan, and the Taliban.

I asked @SecBlinken where people are supposed to go for justice. pic.twitter.com/tUtxW5cIow

— Rep. Ilhan Omar (@Ilhan) June 7, 2021
Unsurprisingly, the outrage didn't take long to develop. Many Twitter users were furious that Omar would compare our country to two violent extremist groups like the Taliban and Hamas. Jewish Democrats in the House also expressed anger at what she said.
Despite having had to apologize and retract this statement and ones like it in the past, Ilhan Omar appears determined to press forward with her radical, anti-American, anti-Israel rhetoric. One wonders how much longer Minnesota's voters will tolerate her outbursts.
Copyright 2021, RepublicanReport.org