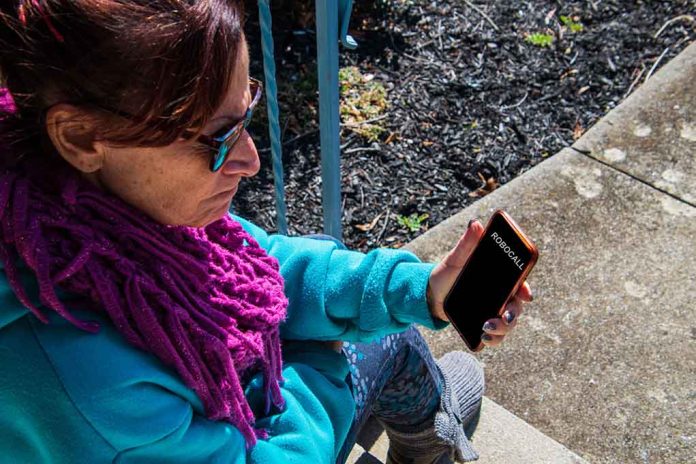 Sick And Tired Of Scam Calls? It's Time to Put Them to an End
(RepublicanReport.org) – One of the most frequent consumer complaints related to unwanted calls received by the Federal Communication Commission is related to extended car warranties. These auto-related robocalls are frustrating, and usually fraudulent. While these calls are annoying, there are steps that can be taken to protect yourself from fraud and to stop receiving calls.
Is It a Scam?
These extended car warranty calls, typically pre-recorded robocalls, start out by telling the receiver they can opt-out by pressing a button. Unfortunately, pressing a button, or answering questions, alerts the robocall that they've reached a real number. This will just trigger more calls in the future.
These callers may have information about the vehicle you or your loved one drive, but it does not mean it is legitimate. Generally speaking, legitimate companies will never ask for your personal information over the phone, so anyone being asked for their social security number or financial information should be wary.
Steps to Protect Yourself From Scam Calls
There are several things that people can do to protect themselves and to stop receiving extended car warranty scam calls.
Protect Your Information – It is vitally important to protect personal information. When receiving these calls, the best thing to do is hang up. Do not press buttons, answer questions, or engage.
Silence/Block Calls – Android and iPhone both have features that allow users to silence and/or block unknown callers. There is a risk of missing other important calls, but it can be used if robocalls are excessive.
Do Not Call Registry – Adding a number to the National Do Not Call Registry should prevent it from being called by many telemarketers.
Nomorobo App – The Nomorobo app, recommended by various phone services, blocks unwanted robocalls and telemarketers that ignore the Do Not Call Registry.
File Complaints – Complaints regarding unwanted scam calls can be filed with the Federal Communications Commission or the Federal Trade Commission.
It may take a little time to stop receiving these calls altogether, but individuals who employ multiple methods should see a significant decrease in those annoying car warranty scam calls.
Copyright 2022, RepublicanReport.org