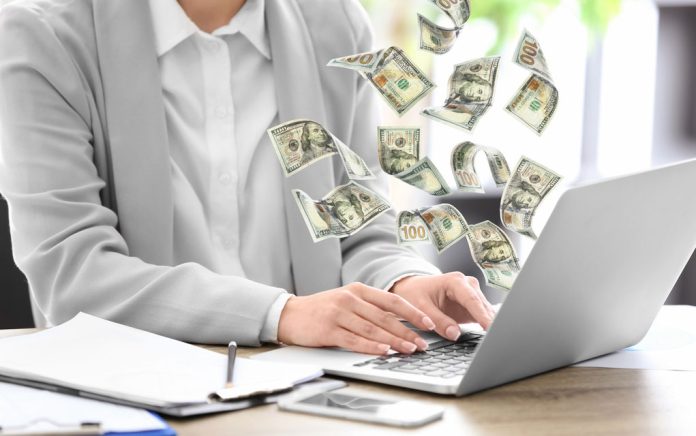 Traditional Banks Are Losing Out To Online Counterparts — And For a Good Reason
(RepublicanReport.org) – Traditionally, businesses and ordinary consumers have gone to large banks for their checking account needs. Big financial institutions provide checking-account services to entice potential clients for other financial services, including real estate loans.
However, as the financial world has increasingly moved online, traditional checking accounts have begun to look outdated. Though the big institutions all offer online banking, their range of functions, ease of use, and affordability are often left in the dust by those services of newer online banks.
What to Look For
When looking at accounts, there are a few things you want to look at, notably: fees, transaction limits, and ease of convenience. For example, can you get an ATM and access your money from anywhere? Some online banks claim to be "fee-free," but they have hidden costs. So, make sure you read the fine print. And finally, there may be transaction limits such as how many checks you can write or how much you can spend in a day or week. Please make a note of these because they can affect how you run your business moving forward.
We've looked at a few of the top-rated online banks for business checking accounts in this article.
Novo
Novo is particularly popular among small entrepreneurs and freelancers. It doesn't charge monthly fees and doesn't require a minimum account balance (which is always good news for someone starting a new business venture). It also offers free Automated Clearing House (ACH) transfers and free mailing for bank checks and ATM fee reimbursements.
Its mobile app offers a comprehensive suite of services, including check scanning for deposits and invoice distribution. Analysts have praised its ease of use, highlighting that all-important functions within the app are reachable with just a few clicks.
NorthOne
If reliable access is a top priority for all-important banking functions, anytime, anyplace, NorthOne might be the best option for a business account. All the functions can be executed from either a mobile app or a desktop platform.
Another of NorthOne's key features is the easy integration it offers with other online services. For example, through the NorthOne interface, the account holder can work with external payment service providers like Stripe and PayPal, retail platforms like Etsy and Amazon, and accounting services like Quickbooks.
NorthOne charges a fee of $10 per month, which covers most of the extras, such as ACH payments usually charged by other institutions. However, there's a $15 fee for domestic wire transfers that applies to sending or receiving transfers.
Chase Business Complete Banking
If a blend between traditional in-person and online banking is needed, this could be the option. If the business takes in cash payments, visiting a closeby bank for frequent deposits and other cash services will likely be required; the all-online option simply won't work.
With that in mind, Chase Business Complete Banking offers an excellent service package with a comprehensive online platform, allowing executions of most functions from a cell phone or laptop. Chase even gives some categories of new Business Complete Banking account holders a payment of $300 upon opening an account.
So, there you have it. If you need to open a new online business bank account in 2022, there's no shortage of options.
Copyright 2022, RepublicanReport.org