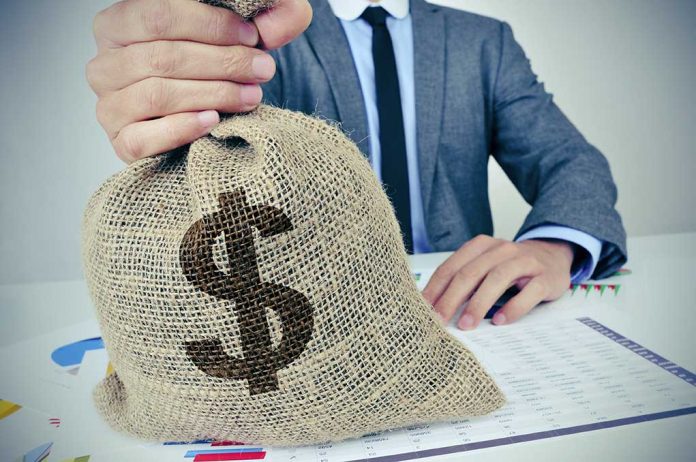 (RepublicanReport.org) – There has been considerable confusion in Washington, DC, this week over the possibility of the federal government handing massive cash payments to illegal immigrant families separated at the border during the Trump administration. Reports of the potential scheme surfaced on Wednesday, November 3, before President Joe Biden came forward to dismiss them as "garbage."
However, the president's supporting officials weren't so sure. White House Principal Deputy Press Secretary Karine Jean-Pierre later said the Department of Justice would, in fact, consider settling with migrants who were in the process of litigating against the government. She claimed it would save taxpayers money in the long run and help to put the "disastrous history" of the Trump administration behind us.
Now, Republicans in the House of Representatives have decided they don't want to risk this happening.
House GOP Introduces a Block on Payments
On Thursday, November 4, Rep. Tom McClintock (R-CA), ranking member of the Subcommittee on Immigration and Citizenship under the House Judiciary Committee, introduced the Illegal Immigrant Payoff Prohibition Act. The measure would remove the authority of the attorney general to issue monetary settlements to individuals following their breach of immigration laws. This proposal would include migrants who crossed the border illegally or attempted to enter illegally at a port of entry.
Other signatories of the bill include House Judiciary Committee Ranking Member Jim Jordan (R-OH) and House Minority Leader Kevin McCarthy (R-CA), along with 135 other GOP lawmakers.
In a statement, Rep. McClintock slammed the Biden administration for even considering this course of action. He mockingly questioned whether the idea that "crime doesn't pay" means anything to Joe Biden and his officials, as they seem intent on paying criminals very well indeed. He pointed out that Congress, rather than the White House, has the "power of the purse," and it was incumbent upon him to stop "this outrageous plan" from becoming a reality.
Why the Confusion?
During a press conference last week, Fox News reporter Peter Doocy pressed Joe Biden about the prospect of handing $450,000 checks to individuals affected by the separation of families at the border. Biden insisted the scenario wouldn't happen and apparently blamed Doocy and his associates for indicating it might. However, some form of payment will be necessary if courts decide immigrant plaintiffs deserve compensation from the federal government. Republicans insist President Trump's decision to adopt a zero-tolerance policy at the border was legal.
What do you think?
Copyright 2021, RepublicanReport.org