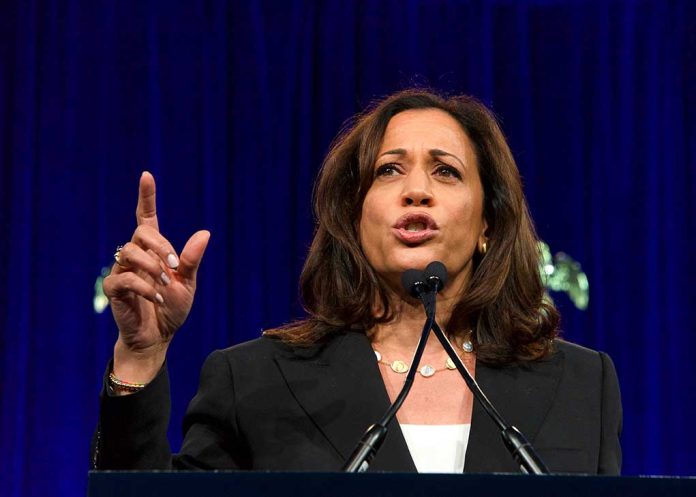 (RepublicanReport.org) – Vice President Kamala Harris recently traveled to Munich, Germany, for the annual Security Conference. MSNBC's Andrea Mitchell sat down with President Joe Biden's second in command to discuss several topics, including the one-year anniversary of the war in Ukraine, US-China relations, and how Democrats feel Harris may be a political liability.
Andrea Mitchell Tells VP Kamala Harris Some Dems 'Don't Think You're The Right Person To Be On The Ticket' https://t.co/QaPnd68Wx1

— Jack Furnari (@JackBPR) February 20, 2023
During the interview with the vice president, Mitchell said "dozens of Democratic leaders" feel that Biden isn't the best candidate heading into the 2024 presidential election. She added that many of Harris' own party members think she's not "the right person to be on the ticket" either.
In early February, The New York Times published an article detailing how several prominent Democrats don't think Biden should run with Harris by his side if he does decide to seek reelection. They feel she has failed to prove herself in the time she's served already.
The vice president deflected the host's sharp words, saying it's more "important to focus on the needs of the American people," rather than talking about the "political chatter" coming out of DC. Mitchell then asked Harris about her intentions of running for the White House, mentioning that she attempted to in 2020 but ultimately failed. The vice president affirmed that Biden has talked about his intentions to run for reelection in 2024, adding that she intends to run alongside him as his second in command.
Earlier in the interview, Mitchell mentioned how former Governor of South Carolina, Nikki Haley (R), has entered the race for the GOP and quoted her saying it was "time for a new generation of politicians" to lead America. The MSNBC host asked Harris if she felt she was part of that new generation. However, the vice president skirted around the question and claimed the American people want leaders who will "create solutions."
Copyright 2023, RepublicanReport.org