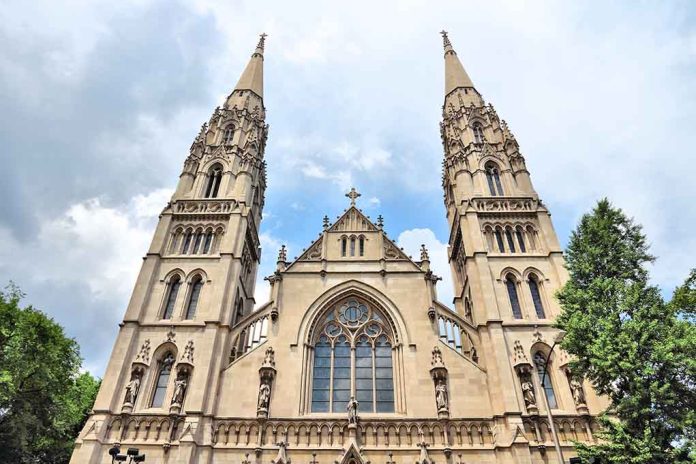 Dozens DEAD – Tragic Fire Breaks Out!
(RepublicanReport.org) – Houses of worship are usually places where people go for sanctuary. Tragically, one Christian church in Egypt was recently the scene of a horrific tragedy that claimed dozens of lives.
On Sunday, August 14, a fire broke out at the Abu Sefein Coptic church in the Egyptian city of Giza, near the capital of Cairo. Official sources state at least 41 people lost their lives, and another 14 suffered injuries. Many of those who perished were children, according to reports.
Hundreds of Egyptians gathered to pay their respects for the 41 people who were killed in a fire that swept through the Abi Sefein Coptic Orthodox church during Mass on Sunday. 18 of the victims were children. pic.twitter.com/Rid1H0hIsq

— The New Arab (@The_NewArab) August 16, 2022
Some have been critical of the emergency response to the blaze, claiming first responders took much longer than they should have to arrive on the scene, according to an AFP report. Though government officials claimed emergency services were at the church within two minutes of hearing about the fire, individuals who were present claim it took over an hour for them to arrive. Some people stressed that many of the deceased were killed by smoke inhalation, not burn injuries. This suggests a quicker response could have saved a significant number of lives.
One individual, Moha El Harra, who lost family members in the blaze, was reported by AFP  claiming the trip that should have taken ambulances three minutes actually took an hour and a half. Harra called for all the emergency response services involved in the rescue effort to face accountability for their alleged failures.
Copyright 2022, RepublicanReport.org