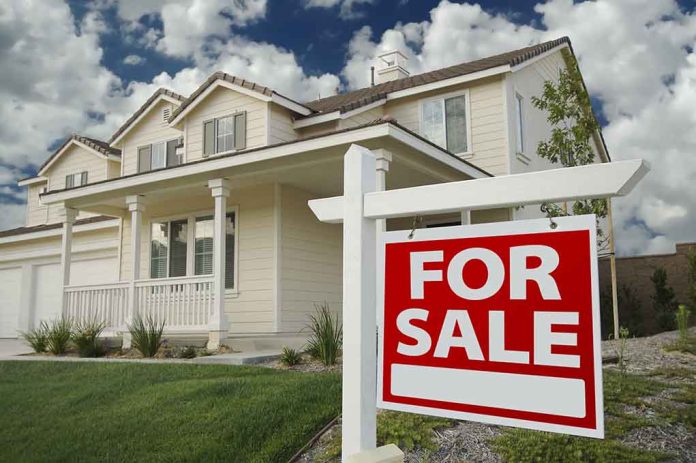 Housing Market SHAKE-UP – Change on the Horizon?
(RepublicanReport.org) – Economic conditions in the United States have gone haywire since the onset of the COVID-19 pandemic. Stock values, employment levels, and consumer prices have all exhibited massive volatility over the last two and a half years, with the latter of these currently causing major issues for households across the nation. Another factor making Americans sweat is the cost of homes, both for renters and buyers. However, we're seeing early signs this may be changing.
House Prices Remain High While Demand Slows Down
Reports are indicating sales of homes across the country are becoming harder and harder to close in recent weeks. This comes amid stubbornly high prices, as well as interest-rate hikes from the Fed.
According to data released by the National Association of Realtors (NAR) on Wednesday, July 20, the number of sales of existing homes fell 5.4% between May and June, marking the fifth month in a row of such decreases. According to the same publication, however, the current median price of an existing house is $416,000, which is 13.4% higher than it was a year ago and also an all-time record. Additionally, the number of unsold existing homes currently on the market rose in June and is now sufficient to meet three months' worth of demand at today's levels.
The level of sales is down 14.2% compared to June 2021. Last month saw the fewest sales since June 2020; analysts attributed the dip to the ongoing COVID-19 pandemic at the time.
Where Do We Go From Here?
The question on everyone's mind now is, are house prices going to come down, or at least stagnate?
A CBC report points out that many of the closings we're currently seeing are coming on the back of contracts signed earlier in the year. This means the full effects of inflation and rising interest rates are not yet being felt.
Consumer prices continue to rise at rates not seen in decades. The official annualized increase in the CPI last month was 9.1%, the highest level it reached since November 1981. This dynamic is shrinking spending power and having a negative effect on market confidence.
The Fed is attempting to address the inflation issue by raising interest rates. However, for now this doesn't help homebuyers, as it pushes up mortgage rates as well. Interest rates climbed 0.75 percentage points in June, and this is the first time such a hike has happened in nearly three decades.
So, despite falling sales, it could be a while before the cost of buying a house cools significantly.
Copyright 2022, RepublicanReport.org