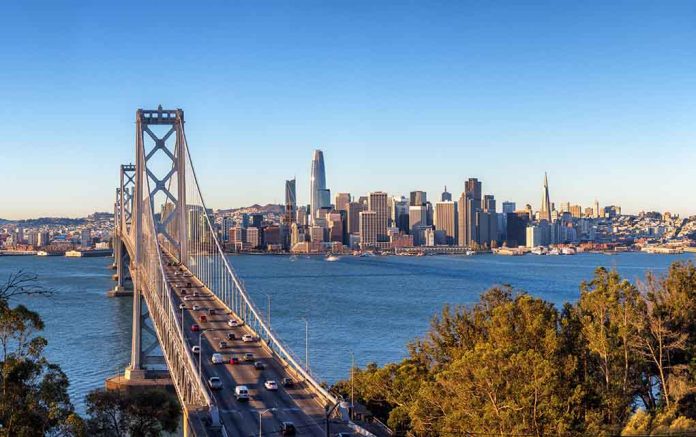 (RepublicanReport.org) – The 1 Stockton building in San Francisco's Union Square, worth $50 million just a decade ago, was the long-standing home to T-Mobile's historic flagship store before the company's recent departure. The once bustling 17,000-square-foot space is now one of many vacant storefronts in the shrinking luxury district. A lack of foot traffic appears to be one of multiple problems plaguing the area.
T-Mobile recently shuttered the company's flagship store in downtown San Francisco, a move which comes amid declining foot traffic and rising criminality in the California metropolis.https://t.co/jCcLZ25mCm pic.twitter.com/0wqFOOPfgV

— 🇺🇸 Rich Howard 🇺🇸 (@WylieGuide) May 8, 2023
The Daily Wire reports that the district has seen significant declines in foot traffic since the ill-fated lockdowns halted businesses a few years ago, with some companies never finding the inertia to return. Movements to "defund" law enforcement tossed gasoline on that fire, leading to an explosion of crime that reportedly decimated the city. Shoplifting and homelessness have been particularly persistent issues, although changes in national trends have also altered the way many businesses are approaching their models.
This recent closure leaves three empty storefronts in a row on Stockton St. The 17-25 building, composed of two suites, once housed an Armani Exchange. Next door, the 39 building, was formerly a massive Disney store.
T-Mobile insists it's simply shifting gears in its decision to vacate the location. The cellular phone provider still has two nearby stores, one on Mission and the other on Market St., and a representative for the company assured SFGATE that it has offered affected employees positions elsewhere "within the company."
San Francisco Mayor London Breed's (D) proposed legislation, which was approved on May 4 by the city's Planning Commission, would simplify the process necessary to transform the vacant buildings into commercial housing. She believes the move is the city's first step to "reinvigorate [San Francisco's] downtown." With crime still a major problem in the area, however, the solution might prove to be another case of too little, too late.
Copyright 2023, RepublicanReport.org