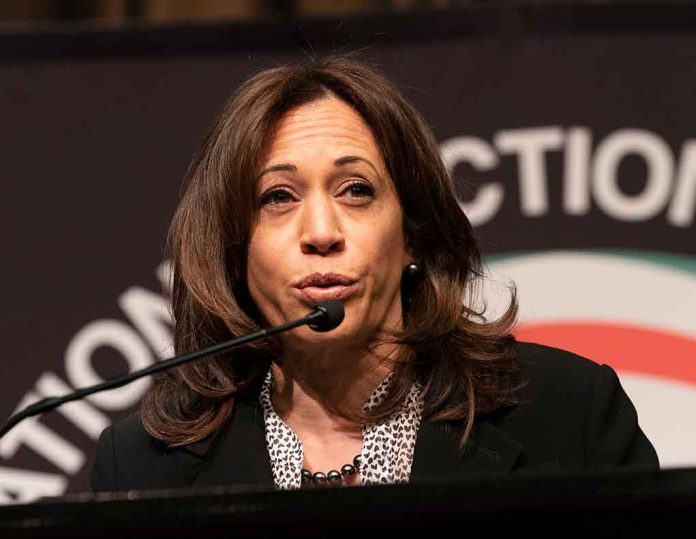 (RepublicanReport.org) – With the 2024 presidential election now on the horizon, both parties are trying to find the best candidate to put forward as nominations. Former President Donald Trump has once again entered the race, leaving many wondering if President Joe Biden will seek reelection.
The commander-in-chief has previously mentioned that he intends to run with Vice President Kamala Harris by his side, but he hasn't made an official announcement. However, many prominent figures on the Left have expressed doubt in Harris having the necessary qualities to lead the country.
Betrayal or Reality?
Given Biden's milestone of being the oldest person in history to serve as president, many are worried about his health and ability to finish out another term. Also among those worries is whether or not Harris will be able to pick up the reins if she was called upon to replace him.
While the duo intend to run together, many people will be putting Biden's vice presidential pick under the microscope to determine if they feel she is adequate to serve as President of the United States. In other words, it's more about the running mate this time around than it is about the party's nominee — at least if Biden does run again.
This is where the problem comes in for Harris. Many on the Left have expressed their feelings that she doesn't have what it takes to lead the Democratic party, let alone the nation.
Senator Elizabeth Warren (D-MA) recently told Boston Public Radio that she feels Biden will run again, but was less enthusiastic about Harris being on the ticket. She mentioned she would prefer to leave such a decision to Biden and what makes him comfortable, adding the two would need to work as a team.
Hillary Clinton, former Secretary of State and once the Democratic presidential nominee, also reportedly has strong feelings about the nation's first female vice president. According to the New York Times, a pair of Democrats recalled the former First Lady saying that Harris lacked the political instincts to get past the primaries, let alone win the White House.
Is the Democratic party betraying one of their own? Or is the Left simply facing reality?
Not Doing Enough
The Left's concerns aren't unwarranted. Many pundits say Harris hasn't done much for herself to carve out a path way to the presidency. While the vice president doesn't typically take the spotlight from the president, Harris has failed to provide any meaningful wins for herself. She has failed to address the ongoing border crisis which Biden put her in charge of.
Meanwhile, the president has bagged several wins. Some members of the party feel Harris has done little more than simply stand by Biden as he signed legislation into law. If she wants any chance at succeeding the president, Harris will need to get her act together because now everyone, especially her party is watching her every move.
Copyright 2023, RepublicanReport.org