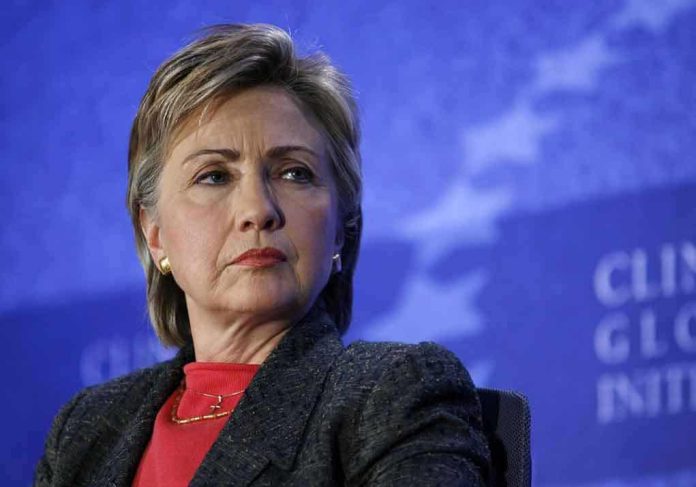 (RepublicanReport.org) – With President Joe Biden's performance in his first year leaving most voters disappointed, Republicans are starting to consider what GOP figure might line up to challenge him in 2024. However, whispers from within the Democratic Party suggest the Republican candidate might be facing someone else. The most recent rumors indicate former Secretary of State and 2016 presidential candidate Hillary Clinton might get the nod.
Reports are emerging Clinton is privately appealing to senior members of the Democratic Party to let her run again in 2024. On Thursday, December 23, journalist Miranda Devine appeared on Fox to discuss the possibility of the failed 2016 presidential candidate running again. Devine referred to a video Clinton recently released in which she read excerpts of the speech she'd prepared for her potential victory in 2016. She never got to make the speech because she lost the election to Donald Trump.
Hillary Clinton Dropped A Major 2024 Bombshell That Everyone Needs To Know About https://t.co/G1ECHnuYRw via @anteksiler

— Cheryal1 (@CheryalHutson) December 28, 2021
Devine slammed the Democrats for even considering Clinton as a candidate, claiming this spoke volumes about the party's current state. She added Clinton only wanted to run again to vindicate herself.
Hillary Clinton has never made a secret of her presidential ambitions. Unfortunately for her, those are not ambitions the voting public appears to share.
Copyright 2021, RepublicanReport.org