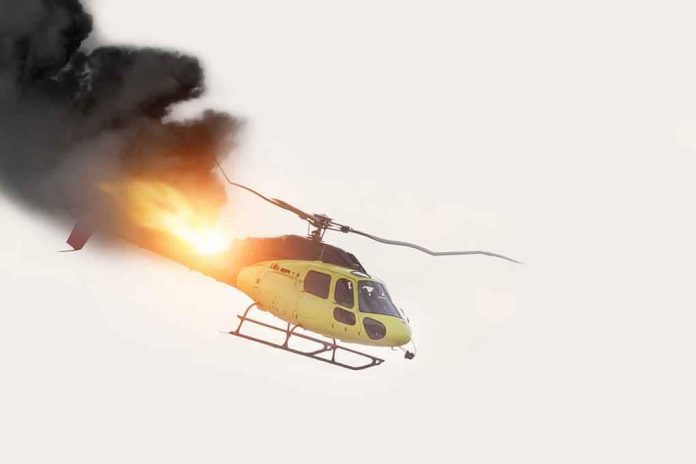 (RepublicanReport.org) – Ever since the tragic death of basketball star Kobe Bryant and eight others in a California helicopter crash in January 2020, America has been keenly aware of the risks of these flights. Unfortunately, another tragedy of this nature almost befell a Pennsylvania community earlier this week, but miraculously, the story had a relatively happy ending.
On Tuesday, January 11, a helicopter on its way to a children's hospital in Philadelphia crash-landed outside Drexel Hill United Methodist Church. In what many have called a miraculous outcome, no passengers or passersby sustained life-threatening injuries. However, four passengers, including an infant and the helicopter's pilot, did have to be treated at the hospital for minor injuries.
A medical helicopter crashed just outside of Philadelphia, but in an "absolute miracle," all people on board — including an infant — survived, authorities say. https://t.co/zQTtaTSGgN

— NBC News (@NBCNews) January 11, 2022
The crash site was in the middle of a residential neighborhood, very close to restaurants and coffee shops and just half a mile away from a school. This location, officials have said, makes the fact there were no serious injuries even more remarkable. Superintendent Timothy Bernhardt of the Upper Darby Police described the event as an "absolute miracle."
Eyewitness reports of the moments directly before the crash provide chilling details. One man compared the rapid descent of the helicopter toward earth to scenes from Game of Thrones, a TV drama famous for its depictions of dragons.
At a time when news can seem almost uniformly bad, it's refreshing to hear stories like this.
Copyright 2022, RepublicanReport.org