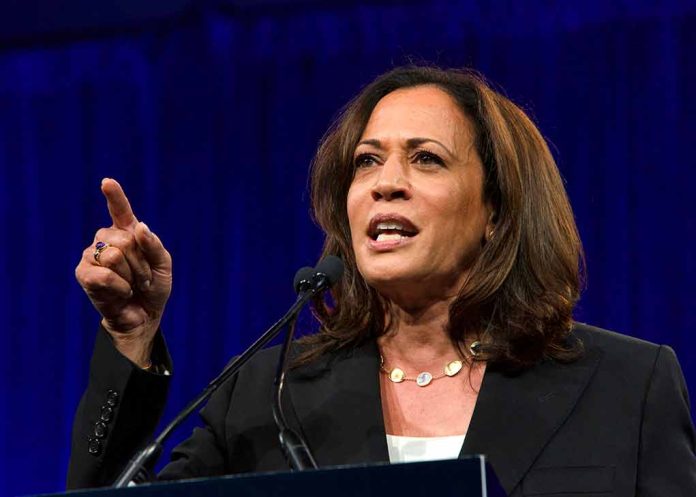 (RepublicanReport.org) – Vice President Kamala Harris slammed conservative lawmakers during her recent speech at the African Methodist Episcopal (AME) Church Quadrennial Convention. She included attacks against right-wing book bans and efforts against critical race theory (CRT), accusing Republican leaders of trying to "rewrite the ugly parts of our history." Florida Gov. Ron DeSantis (R) responded with a formal letter attempting to set the record straight and asking Harris to join him in a one-on-one discussion on the issue. She rejected the invite, according to Newsmax.
Harris had both gloves off during her AME convention speech. She claimed American freedoms were "under full-on attack," listing states with strict abortion laws and looser gun restrictions as examples. The vice president then alleged Florida lawmakers were trying to erase important historical facts by opposing CRT. She added that the effort stood to soften the hardships of slaves by also including mention of the skills some acquired during their servitude.
DeSantis' press secretary, Jeremy Redfern, shared the Florida Governor's letter on Twitter. In the one-page response, the conservative leader asked Harris to meet with him, so he could clarify some of the issues he felt she misinterpreted. He pointed to his state's extensive curriculum on African American studies, which includes a comprehensive examination of the history of slavery in the US. He noted the example the two could set by teaming together on such a notable topic and offered to work around her busy schedule to ensure the meeting happened.
Florida's 2023 standards for social studies compel teachers to include numerous aspects of black history in their curricula, including the hardships African-Americans endured and fought to overcome before the US abolished slavery. While Harris is content focusing on a single lesson point, she fails to acknowledge the updated documents' additional 17 pages of required learning on the matter.
Copyright 2023, RepublicanReport.org