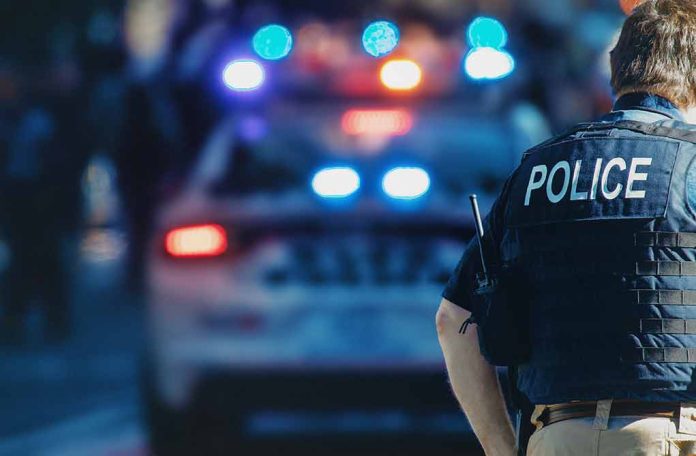 (RepublicanReport.org) – As a woman was preparing for her wedding, she got the news that her father was tragically shot during a mass shooting in Philadelphia. Another victim hoped to be an actor one day and already appeared in one of the "Creed" movies as an extra. A third victim was a teenager trying to protect his friend from the mayhem. In total, five people lost their lives on Monday, July 3, as a gunman opened fire. The initial investigation shows that the alleged murderer made quite a few disturbing posts online before carrying out the shooting.
While police quickly arrested alleged Philly gunman Kimbrady Carriker after he shot dozens of bullets into the streets near his house. On Wednesday, July 5, Philadelphia Sheriff Rochelle Bilal shared at a press briefing that investigators were focusing on posts Carrike had made posts on social media. Understanding that many criminals post their plans or manifestos on the internet before carrying out horrific acts, Bilal reminded listeners that it "is on all of us, not [to] sit in silence when we see these type of posters that are threatening to harm us, harm our communities, harm our children," according to Newsmax.
The same day, authorities charged Carriker with over 30 counts, including attempted murder, murder, and illegal firearm possession. According to CNN, the alleged perpetrator already has a record involving a gun conviction. Interviews with Carriker's roommates revealed he had been agitated recently and had multiple firearms in the house. He was often seen walking around their residence wearing tactical gear. They chose to ignore the behavior and distance themselves from Carriker rather than attempt to intervene. The alleged gunman also had a will dated June 23 at his house. Additionally, Carriker's family members told reporters that they were concerned for his mental health and that he would sometimes invoke biblical terms in his verbal rants.
Copyright 2023, RepublicanReport.org