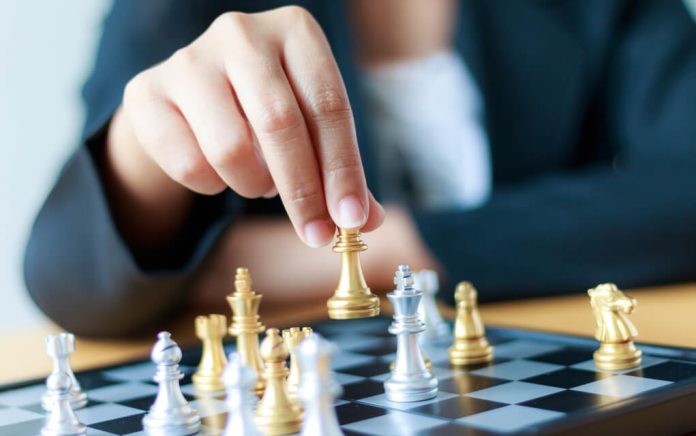 (RepublicanReport.org) – Alejandro Ramirez is a Costa Rican-American chess grandmaster, coach, and commentator for the sport. He first became an International Chess Federation (FIDE) Master at just nine years old. At 13, he earned the title of International Master in the chess world, and two years later, he achieved Grandmaster status. But his time at the board as a professional could be over if the recent allegations against him are proven true.
On February 15, US Women's Chess Champion Jennifer Shahade posted an accusation against Ramirez on Twitter entitled "Time's up." In the post, she stated the grandmaster was the subject of multiple sexual misconduct investigations, including incidents allegedly involving a minor. The woman claimed she was also a victim of Ramirez 9 or 10 years ago. Shahade said the coach assaulted her twice, and she was going to let it go until she learned of much younger victims.
Time's up. pic.twitter.com/ItOv73lTX7

— Jennifer Shahade (@JenShahade) February 15, 2023
The women's chess champ said she personally saw text messages from Ramirez to the minor, admitting to his crimes. Shahade called the evidence against Ramirez "alarming." In her tweet, the professional gamer said she spends a lot of time supporting girls in chess, stating the effort was "futile" if women aren't safe there.
The US Chess Federation released a statement following the social media post. The entity said it was aware of the allegations but would not comment specifically about the case. The federation said it will deal with the matter confidentially and would notify all parties involved when the agency decides how to proceed. Any punishments will become part of the member's public record.
Ramirez also responded. Chess.com posted his statement, which read that he was unable to comment on Shahade's accusations because the matter was under investigation. The grandmaster said he was "cooperating" and looked forward to telling his "side of the story."
Copyright 2023, RepublicanReport.org