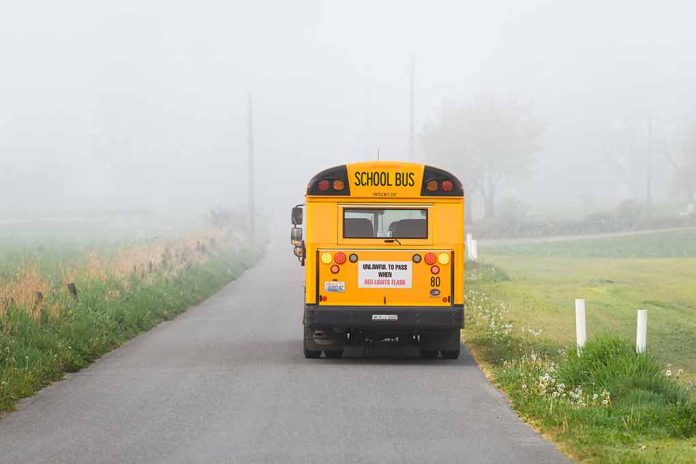 (RepublicanReport.org) – Los Angeles Mayor Karen Bass (D) scrambled to prepare her city ahead of the arrival of Tropical Storm Hilary. The severe weather system, which had downgraded from a hurricane right before it hit Southern California, pummeled much of the state with rain. At the same time, despite the urgency of the situation, a busload of migrants was on its way from Texas as the state's governor, Greg Abbott (R), continued to unload his burden on the sanctuary city. Bass slammed him for the bad timing, further highlighting the Texas leader's alleged disregard for human lives.
Associated Press reports that Tropical Storm Hilary caused pouring rains, severe enough in some areas to trigger flood warnings, in multiple western states as it pummeled through California. It was the first tropical storm to reach the southern part of the Golden State in 84 years, leading to record-breaking amounts of rain. It lost strength as it continued through California and into Oregon and Idaho, although the heavy rains persisted into the northern regions. Bass reportedly criticized Abbott for sending his most recent busload of border crossers to LA despite news of Hilary's progression into California.
Abbott has been sending his overflow of migrants by the busload to Los Angeles as part of a demonstration he hoped would shift more attention to the border crisis. Instead, according to Newsweek, he's faced increased scrutiny from opponents who want to paint him as an inhumane leader who's attempting to play political games using human pawns. Headlines lambasted him after an apparently healthy three-year-old died on one bus, and news has surfaced that migrants on another bus were forced to go 23 hours without food or water.
Bass took her rage to X, the platform formerly known as Twitter, calling Abbott "Evil" for sending LA another bus load while the city was preparing for the heavy rains. Other users were quick to defend the Texas governor, with many reminding the California liberal that the storm had been manageable. Others noted LA was just one sanctuary city among many that have been receiving migrants through Abbott's program.
Copyright 2023, RepublicanReport.org