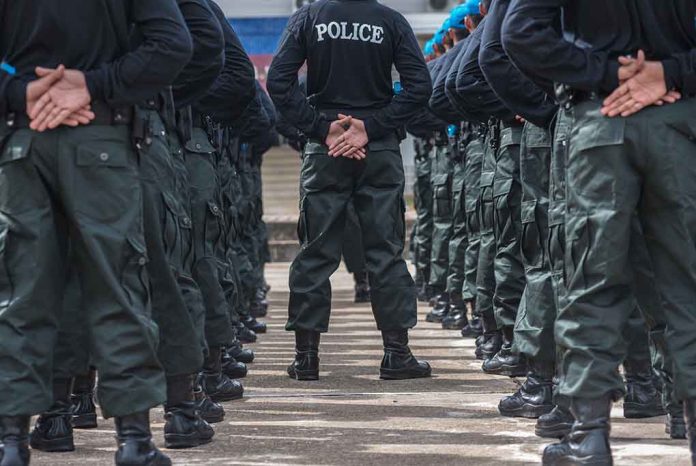 (RepublicanReport.org) – In a select few places, including Seattle, police agencies are utilizing artificial intelligence (AI) to analyze thousands of hours of body-cam footage to seek out patterns of officer conduct that may be corrected via training. The Seattle Police Department (SPD) has come under fire for secretly using Truleo's AI software to monitor officers as well as the public.
Invasion of Privacy
Geekwire was able to corroborate with Truleo, an AI developer, that the SPD started utilizing its software in 2021 to examine police body-camera recordings to spot any instances of inappropriate policing by listening to and analyzing their tone and speech. Yet, SPD aggressively studied the tape without telling the police or the general public, instead of using the technology to address complaints.
Concerns regarding privacy invasions, police accountability, and potential First Amendment breaches have arisen as a result of the SPD's usage of Truleo's AI software. To lawfully record someone using pictures and audio, the person being filmed must be told in advance.
The department's lack of transparency and failure to inform officers or the public has further eroded trust in law enforcement, making it essential to establish clear guidelines and protocols around the use of AI in policing.
According to The Post Millennial, Seattle Police Officers Guild President Mike Solan, during an interview with "The Ari Hoffman Show," described the use of the software as "the biggest egregious thing that I've seen in terms of violating trust from an employer to an employee."
He also expressed worries about the bias of the program, which would affect the officers' professionalism and contravene their collective bargaining agreement. The First Amendment rights of the general people, as well as the ability to eavesdrop on anybody who interacts with government officials, might be threatened by the program, according to Solan.
He thinks the software's former police chief board of directors would utilize the SPD as a test site before making it widely available. Solan addressed SPD Chief Adrian Diaz and mentioned that when they were caught, the department could have worked with the union and shown them the back end, as they were open to negotiations, but instead, they canceled the contract, which suggested culpability.
Heads-Up
The SPOG is open to new software and training, but Solan emphasized the importance of informing officers and the public about the technology's use. The SPOG President mentioned the department doesn't have a problem with accountability, adding that police are just asking for a heads-up. Solan asserted they could iron out the details later.
Since 2020, when the Seattle City Council started promoting police defunding, over 540 officers, or a third of SPD's force, have departed the department. This isn't likely to help matters.
Copyright 2023, RepublicanReport.org